Last updated on August 29th, 2022 at 03:16 am
AdSense Arbitrage is a method of buying traffic from a cheaper source to promote your website and increasing revenue of your site.
There are a few things you can do to increase your chances of success in AdSense Arbitrage and how to make money with Adsense arbitrage.
In this article, I'll describe the important steps to create an ad arbitrage website, how does it actually work as well as using several sources of traffic to increase revenue.
Designing the perfect AdSense Arbitrage website
If you are interested in creating your own ad arbitrage website, there are a few things you should keep in mind.
For starters, you should decide which niche you will pursue. While a niche with a low PPC will earn you a good monthly turnover, you may not see that many visitors if you focus on the highest-paying ads.
To maximize your ad revenue, you should focus on improving your site's PPC (Pay-Per-Click) as opposed to attracting visitors to a content-driven website.
Once you've selected a niche or vertical, the next step is to design the site around that niche or vertical.
Most people choose a niche and then design their site around that topic or theme. The name of their site rarely indicates the content.
You should select an ad network that does not allow bots. The influx of bots drains your arbitrage strategy.
You need to look for traffic from tier 1 countries. Some ad networks have a worldwide reach, while others only work with English-speaking countries.
For best results, use an ad network that targets top tier countries and exclude bots.
With a little know-how and patience, you can design your perfect ad arbitrage website to earn money.
How does Traffic Arbitrage Actually work?
The practice of traffic arbitrage involves finding and bringing traffic to a particular resource in return for a reward. The resources are usually services or products sold by the advertiser.
You can use traffic arbitrage as a way to generate traffic for your website.
Paid traffic is a form of traffic exchange in which publishers pay a certain amount for visitors.
Then, they place AdSense ads on their website and compel visitors to click on the ads.
The ad clicks are the publishers' return on investment.
Unlike other traffic exchanges, you do not need to have website building or technical skills to participate in traffic arbitrage.
You can even use paid traffic without having any skills or knowledge in website development.
Creating several websites with AdSense and other forms of monetization will give you better conversion rates. This is because you will be able to attract more visitors from various sources and increase your exposure.
Moreover, you will have more reliable referral links. Implement tracking codes on your web pages to know how many clicks you get per day, week or month. You can then decide if implementing AdSense is worth the effort.
When choosing a website for arbitrage, it is important to remember that traffic arbitrage requires the proper balance between the cost of advertising and the quality of traffic.
Therefore, it is important to keep in mind the rules and regulations of each ad network.
In addition to that, make sure that the content you're promoting is highly relevant to your readers.
You should also monitor how well the traffic from each site converts.
You need to monitor your traffic and make adjustments accordingly.
Facebook offers great quality traffic at low cost. Its CPC is also low, which makes it a good option for AdSense arbitrage.
In addition, you can also make revenue alongside AdSense by using other platforms such as Taboola, RevContent and Reddit etc.
These platforms help you generate more traffic for your website, which will increase your CTR.
All of this required for how to make money with Adsense arbitrage.
Best Practices & Examples
To begin your practice, you should search Google for the keywords related to traffic arbitrage.
To maximize the benefits of traffic arbitrage, try to diversify your advertising efforts by focusing on a few types of advertising.
Search engine arbitrage is one example, in which a party purchases a cheaper keyword from one search engine and directs their target audience to another for a higher price.
Other examples of traffic arbitrage include social traffic and native media traffic.
Traffic arbitrage requires an exact understanding of advertising costs and traffic volume. However, with the right planning, the average beginner can earn $200 a month, and experienced arbitrage specialists can earn upwards of 4 figures a month.
Paid traffic acquisition has several benefits, including high speed and productivity.
You need to choose a target audience, develop a platform for ads, and research ways to resell traffic.
Practice traffic arbitrage to find the most profitable strategies and earn a large sum of money. Consider becoming an arbitrage specialist!
Another example of traffic arbitrage is access stimulation, which involves sending traffic to a feed that is owned by another company.
 If the traffic has a low quality score, the feed will be deleted.
What Paid Traffic Safe For AdSense?
You can purchase AdSense safe traffic for cheap online. These are available in online marketplaces such as Fiverr, UpWork, and People Per Hour and others.
However, cheap sources may also be a cause of AdSense account ban.
AdSense works only on websites with legitimate and safe traffic.
Here are some legitimate ways to buy AdSense safe traffic for your website:
1. Pay-per-click advertising
Many people have been wondering if paid traffic is safe for AdSense monetization. The truth is that not all paid traffic is safe for AdSense monetization.
In fact, some publishers are banned because of Google's policy against third-party advertising.
2. Search engine advertising
Google continues to emphasize the importance of a good user experience in its search engine ranking algorithms, and AdSense is one of the main factors behind this.
Search Engine Advertising is also a legitimate way to increase traffic as well as clicks on your website. It is cheap as well.
3. Content marketing
You might be wondering whether or not content marketing is safe for AdSense.
Whether content marketing is safe for AdSense depends on a few factors.
First, make sure the content you are promoting is original. If you can provide original content to your audience, you'll get more visitors.
Also, try Google Trends to know what topics are popular and what topics don't.
Specialize in a Niche.
Optimize your content for On page SEO.
Avoid spamming and click fraud.
Avoid buying traffic from companies with low-quality content.
Is Google AdWords Traffic Good For AdSense?
How can you determine if your Google AdWords traffic is good for your AdSense Arbitrage program?
The answer is simple with the following main points:
1. AdWords traffic should be purposeful
When generating paid traffic from AdWords, the destination page should be ad optimized and deliver the ad promise.
Google rewards quality traffic and despises non-contextual user journeys. Nevertheless, you must take extra steps to make your ads and landing pages as purposeful as possible.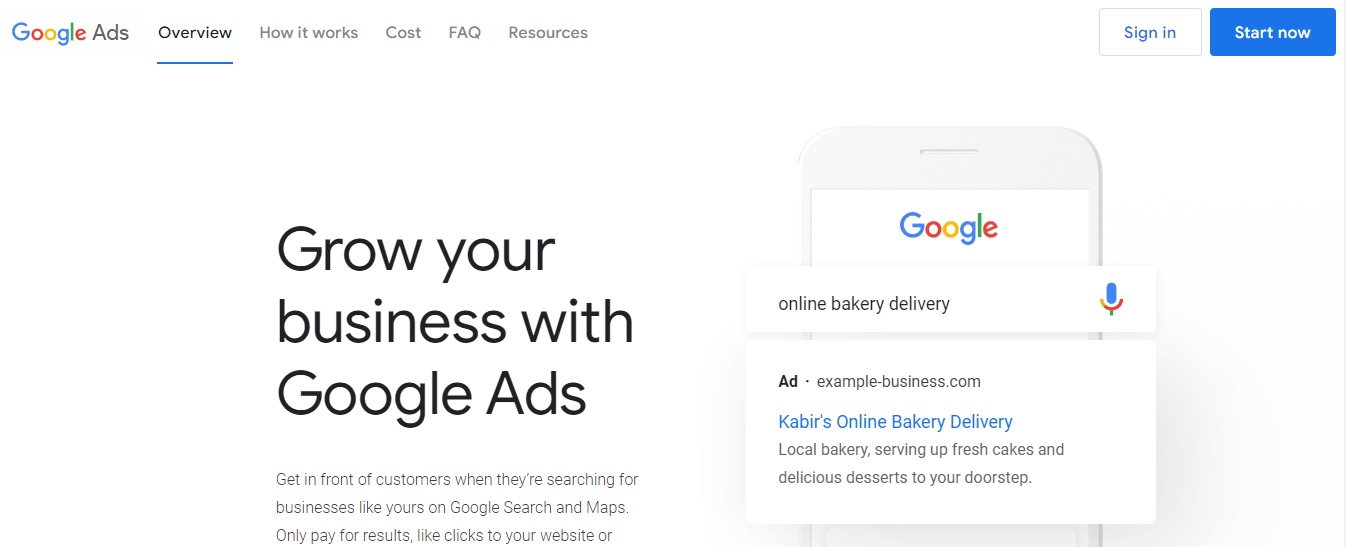 2. It should come from competitors
When deciding to purchase Google AdWords traffic, you need to consider how you plan to reach your audience.
Using negative keywords and other Google Ads optimization tactics, you can target a different audience. However, make sure to carefully monitor your competitors' websites.
While targeting competitor keywords may seem like a no-brainer, this tactic is a quick and easy way to steal your competitors' leads, traffic, and sales.
3. It should come from legitimate sources
A factor to consider is CTR (Click-Through Rate). If your ad is appearing in the sponsored listings, then your chances of conversion are seven times higher than if you were to place the ad on your own website.
You can even target your ads according to the keywords that your visitors have entered. If your ads appear in sponsored listings, you should consider using paid search advertising as an alternative to organic traffic.
Is Snapchat Website Traffic Safe For AdSense?
The answer to the question, "Is Snapchat website traffic safe for AdSense?" is a resounding yes.
Snapchat offers advertisers a way to purchase quality traffic without risking their AdSense account. These ads can generate a significant amount of revenue.
There are several ways to get traffic from Snapchat, from Geo-filters to Snap Ads.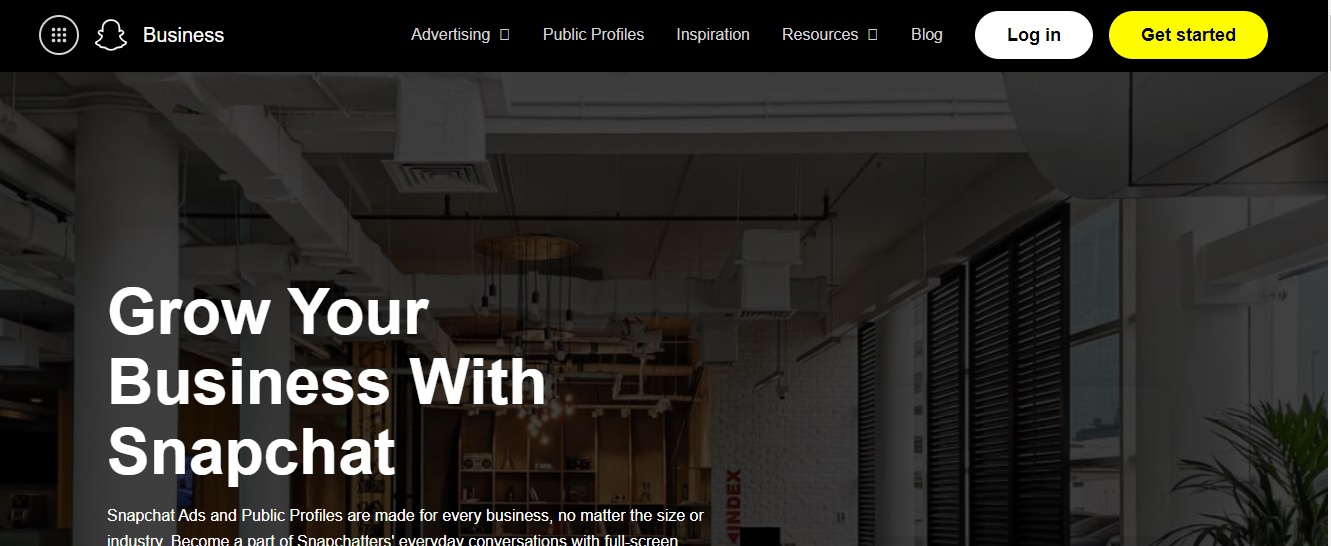 Is Facebook Traffic safe for Adsense?
Of course it is a big YES. Facebook offers many advantages for advertisers.
By using the power of Facebook's massive reach, Facebook is the ideal place to advertise. Almost two billion people use the platform each day.
Facebook uses this as a tool to serve tailored ads based on the interests of the user.
In addition, the social network also provides several automatic and manual solutions for advertisers.
It also has the ability to target different types of users and publish content that appeals to a broad audience.
In addition, the publisher is protected from Facebook algorithm changes, since he is paying Facebook for the traffic.
The more Facebook traffic you receive, the lower the PPC will be. This method is profitable for everyone involved in the process.
Ad targeting on Facebook is different from Google's. Facebook knows who visits other websites using social plugins, which means it can target ads to specific audience segments. Using this information, it's possible to reach new users in your niche and increase your advertising revenue.
In short, Facebook's ad targeting is safe for AdSense. However, there are some caveats. For one thing, you have to make sure that your ads are relevant.
Another important difference is in the amount of data that Facebook has on its users. Facebook offers better data than AdSense on consumers.
This means that Facebook advertisers can make better decisions about the audiences they're targeting.
However, while AdSense has over 3.2 million websites, Facebook's Audience Network has only 819. While Facebook's audience is much smaller than AdSense's, the data they have on their users is more detailed.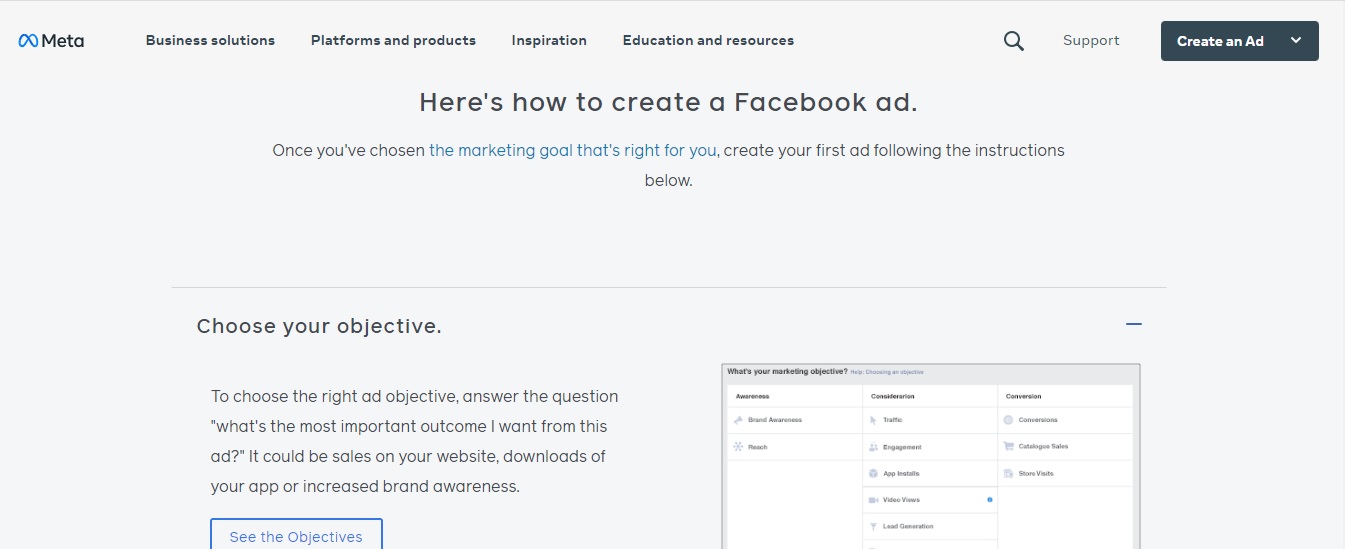 Downsides
For instance, it is highly inconvenient for non-converting Facebook users because they are constantly bombarded by ads.
Facebook is pedantic when it comes to paid media. Its staff vetting the content is an essential part of the process.
It also fact-checks the content of promoted posts, which may be a barrier to Facebook advertising.
If the content is not legitimate, it may not reach the target audience.
Moreover, Facebook will only approve ads that meet certain criteria. For example, a baby clothing brand may use Facebook ads to promote articles about organic baby clothes.
Check out our video guide on Use of Facebook Ads for AdSense Arbitrage and how to make 200$ per day with it.
Can I Use Taboola and Google Adsense at the Same Time?
You may be wondering if it is possible to use both Taboola and Google Adsense. Yes it is possible to use both together and many sites have both adsense ads and taboola native ads displayed together without any issue.
The two are similar Pay-Per-Click networks. While the two share similarities, their respective benefits are also quite different.
After all, you are making money from both! And, if you use both, they may have a better match for your website than you think!
1. Taboola is a video2video (V2V) recommendation platform
One of the most promising new trends in web content is the introduction of video on websites. While it may not be as exciting as video on YouTube, many web publishers are eager to incorporate this format.
Taboola's technology is also able to track and record recommendations in real time.
Furthermore, native video ads had stronger brand favorability and consideration compared to other ads. And the data is transparent and actionable.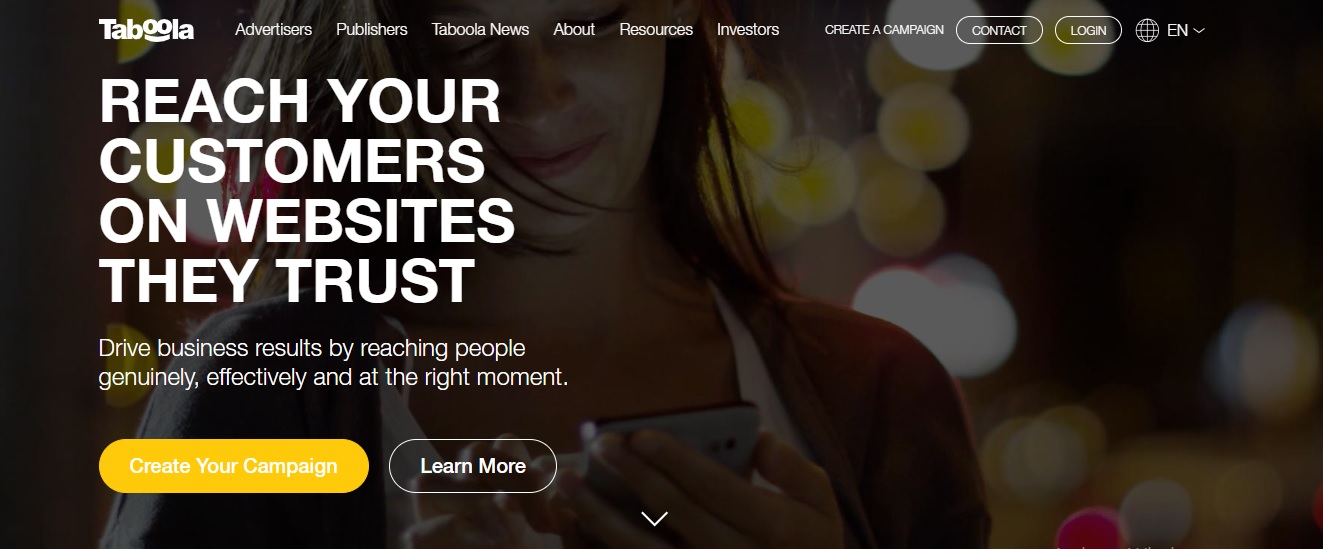 2. It is a Pay-Per-Click network
In addition to a large number of advertisers, Taboola is a pioneer in the field of related content links.
The company's software is able to identify and provide relevant sponsored story links based on the content of a user's web pages.
3. It is similar to Google AdSense
While both are similar in that they accept sites in any language supported by Google, they have stricter policies.
Sites that contain adult content, violence, racial intolerance, or illegal activities are typically not accepted.
A notable difference is the amount of time it takes to generate a profit.
Our video guide on AdSense Arbitrage with Taboola and Outbrain Native Ads
Is Reddit Traffic Good and Safe For Google AdSense?
Yes, like before, Reddit traffic is also very good and safe for Google advertisers.  Reddit is a popular, powerful, and fair community. It can be a great direct response channel for your ads.
1. Reddit traffic is a new type of ad placement
With a rank of 1k, Reddit is a prime candidate to drive heavy traffic to your website.
Reddit's unique audience is a self-selected one, meaning it's likely to be a great source of leads.
To tap into this audience, advertisers need to create ads that are relevant to the content in question. Reddit has an in-house team for brand strategy.
Brands can hire a team of writers to write "Reddit-friendly" posts.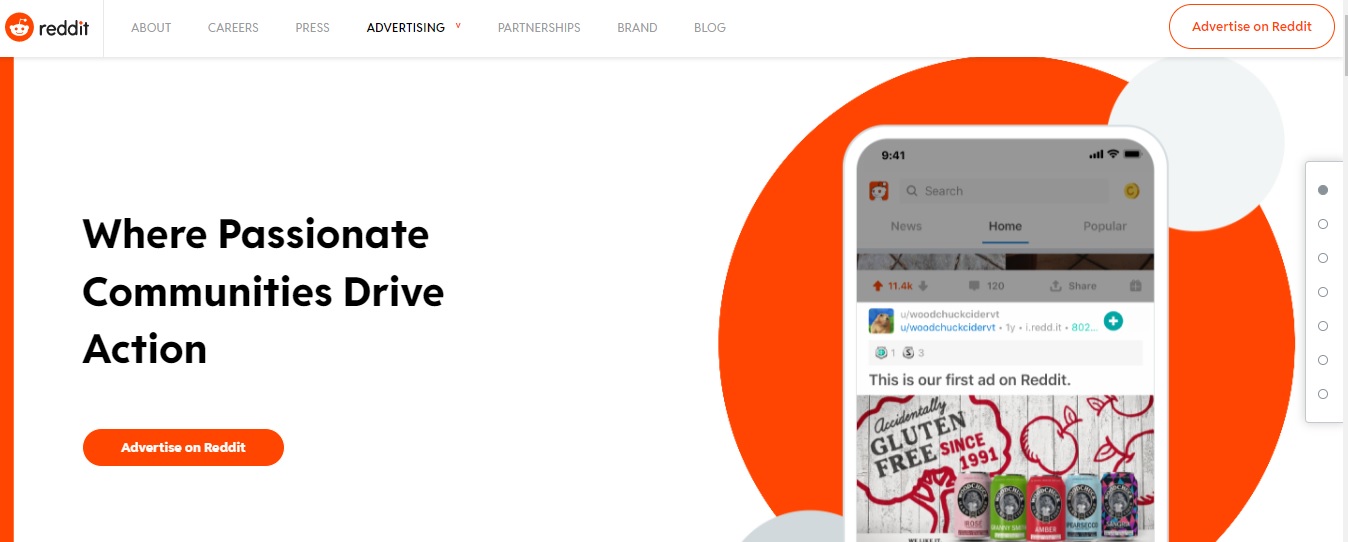 2. It's a fair community
There are many reasons why Reddit traffic is good for Google AdSense. Many brands want loyal fans, and Reddit offers a great place to do this.
Posts that have a high level of engagement on Reddit can also rank highly on Google's search engine results page, reaching both Redditors and general internet users.
In addition to being highly engaged, Reddit posts are more likely to get exposure than other forms of content because people are generally looking for answers and information about specific topics.
You can also use third-party trackers, macros, and geolocation to target specific subreddits for your ads.
It's also a direct response channel
3. It's a natural extension of your other advertising
The community on Reddit is made up of individuals who are looking to make connections and exchange knowledge.
In order to gain trust from these individuals, you need to post relevant content and engage with other users.
Reddit is also exclusive in English, so you'll have very limited targeting options.
Ultimately, you'll want to use Reddit as an extension of other advertising tactics.
Is Buying Traffic From Other Websites Safe For AdSense?
There are two main types of traffic: organic and paid. Organic traffic is free and comes from other people's sites, while paid traffic is purchased from other sites.
Paid traffic is also a faster and more predictable source of traffic than organic traffic. But is it safe for AdSense?
The answer depends on what type of traffic you buy and why you're buying it. Let's look at each.
AdSense doesn't care if you're buying traffic from other websites
Buying traffic from other websites is generally safe for AdSense, but there are some things you should be aware of.
The traffic you get needs to be real, and it should never be low quality.
Remember that you are not selling your own products, but are selling AdSense's software system.
Although you can make money using AdSense, you should avoid paying for traffic, or using automated software to click on your ads.
Your impressions should never include traffic from paid sources.
Buying traffic from other websites is faster and more predictable than organic traffic
There are two ways to buy traffic for AdSense.
One is to create content that attracts readers who are interested in the topic you are writing about.
The other is to buy traffic from other websites.
Both methods will bring you exposure. Buying traffic from other websites is faster and more predictable than organic traffic for AdSense.
Both methods have their pros and cons.
The benefits of purchasing traffic from other websites are clear: it is faster and more predictable. The downside is that this kind of traffic is likely to be invalid.
Invalid traffic can damage your website's reputation and performance. Organic traffic is the best kind of traffic to get for your website, but if your traffic is fake or low-quality, you should consider using paid traffic.
It's relevant to your niche
Buying traffic from other websites can be effective if done right.
Just like with PPC, your destination page must be ad-optimized, and the content must live up to the promise of the ad.
Facebook ads and content ads should link directly to your destination page, and you should avoid buying traffic from other sites that are not contextual.
To avoid wasting money on clicks that don't convert, make sure to test your new sources of traffic before starting a large-scale campaign.
When it comes to buying traffic from other sites, remember that Google can detect these practices and suspend your account.
You can buy traffic for months before they catch up with you, but you will definitely be caught sooner or later.
Purchasing traffic from shady websites can be a risky business, but it's a faster and more effective way to drive traffic than organic traffic.
It's important to understand the risks associated with it, but it can be an effective way to increase your AdSense income.
It's risky
The biggest risk involved with buying traffic from other websites for AdSense is buying clicks from users who are not actually looking for your content.
Clicks from MFA sites never convert because they are poorly made, offer no content, and generally provide a bad user experience.
The most obvious reason to avoid MFA sites is that they are unlikely to be approved by AdSense.
In addition, these bad clicks can look more like deliberate fraud and will get your AdSense account suspended.
Google says that following three kinds of Websites are best for Quality AdSense Revenue:
A Blog Site
A Forum
An Online Tool Site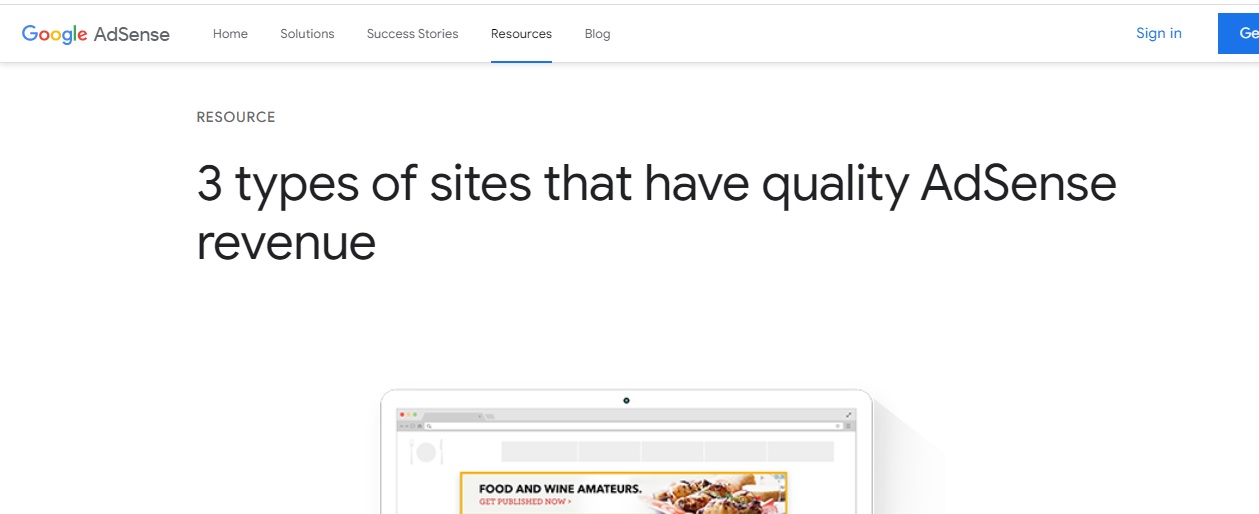 How Do I Find the Most Expensive Keywords in AdSense?
Following are three best methods to find the most expensive and useful keywords for your website:
1. Cost per click
One of the key ways to find expensive keywords in AdSense is to analyze your competitors' campaigns.
While cost-per-click (CPC) is often the focus of most marketing efforts, it is not the most important one. While CPC is important for determining the effectiveness of your ad campaigns, you should also focus on improving your conversion rate and pushing down your costs.
This is also known as Quality Score, which is the metric Google uses to determine where you will rank in the paid search results and the amount of money you will spend per click.
It's important to know what niches are most profitable, as these will likely have the highest CPCs. For example, the insurance niche pays up to $12 per click, but it's difficult to rank for these keywords.
Instead, you should consider using a keyword research tool such as SEMrush to find profitable long-tail keywords that have a high CPC and trend.
Also Know How to Increase AdSense CPC (Cost Per Click) in 5 Steps
Oftentimes, these keywords won't show up on Google SERP, but they may be the ones that will get you the most clicks.
2. Country of origin
The competition is fierce for many of the most expensive keywords in AdSense, so how do you get ahead of the competition?
You can use Google's targeting options to target audiences based on language, interest, and location.
The more targeted your audience, the higher your conversions will be.
Make sure to know the cost of your keyword.
The most expensive AdWords keywords are in industries with a high customer pay-off. Insurance companies, for example, make money on high cost per click rates.
You should aim for high AdWords Quality Scores to minimize your CPC.
Splitting large keyword lists into smaller pieces can also help you increase your Quality Score and keyword rankings.
Desktop or mobile traffic and clicks also matter in CPC. Check this article out
3. Search volume & Tools
Among the topics that are expensive on Google, hosting is one of the most expensive. In contrast, the least expensive keyword group is conference organization.
However, even within the same category, costs vary significantly. For example, the term "bail bonds" costs $58 per click, while the phrase "rehab centers near me" costs just $32.
Despite these differences, it is clear that some of these keywords are more profitable than others.
There are several tools available to find the most profitable and high-CPC keywords.
The Google Keyword Planner is one such tool, and it requires an AdWords account. Once you login, the tool will display relevant keywords by relevance, competition, ads impression, and suggested bids. Depending on your location, you can select low-competition keywords that have low CPCs.
In addition to this, you can use tools like SEMrush to identify the trends for the keywords that you're planning to promote.
One way to identify high-cost keywords is by using the product categories. These categories will help you find keywords that are most frequently used by your potential customers.
Keywords with a high search volume mean that the competition is fierce and the suggested bid will be very high.
Therefore, it's a good idea to opt for more realistic keywords that will not consume the most of your budget. This way, you can focus on increasing your earnings without losing your reputation.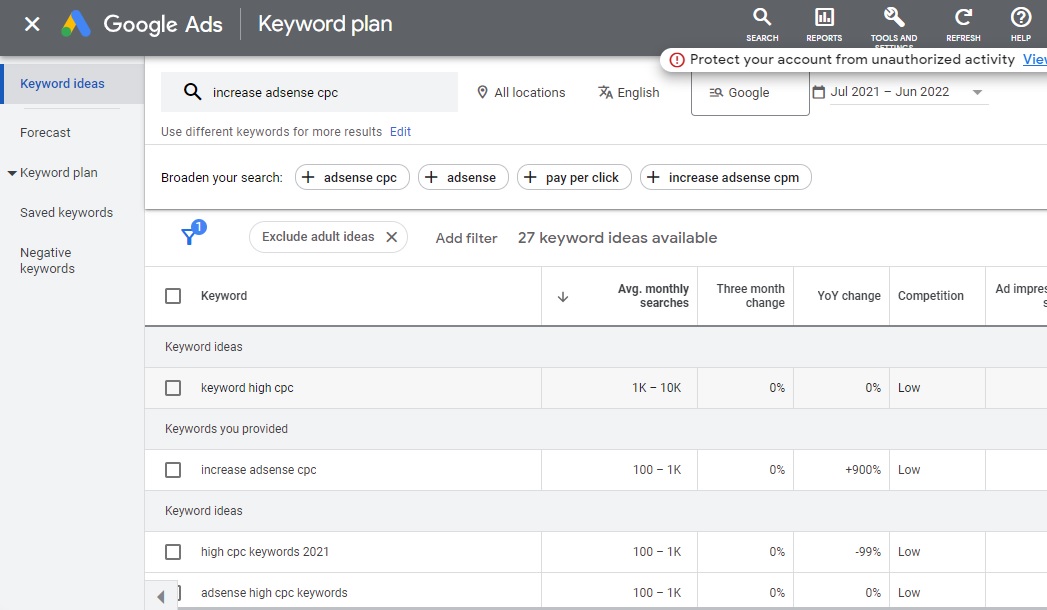 How Can I Make 100$ Per Day from AdSense?
How can I make 100$ per day from advertising using Adsense? First, you must know how to calculate your Cost per click (CPC) and revenue per thousand impressions (RPM). Then, determine your Niche and how much traffic your site needs.
Then, use the two figures to determine your RPM goal. After you have determined your goals, try to make adjustments based on actual data.
Cost per click (CPC)
The price paid for a click on Google's ads varies considerably, and advertisers can only pay the maximum amount that they want to pay per click.
However, you can also choose to bid lower than the next-closest advertiser. However, you should be careful about the amount of money you want to spend per click.
While CPC is a great way to increase your revenue and increase your traffic, you shouldn't forget that you need to consider other factors, like quality score and bid price, when deciding on a price.
Page revenue per thousand impressions (RPM)
Achieving the goal of making $100 a day from Adsense can be challenging, and even though the average RPM for ads is about $20, it can be significantly lower if you don't have a lot of traffic.
The key is to find the real RPM that you can realistically expect and multiply it by 1,000. That way you'll have a better idea of how long it will take you to get there.
You must have at least 25,000 daily views to make even a decent amount from Adsense.
Some of the highest RPM topics in AdSense include insurance, legal services, marketing & advertising, and others.
Regardless of your topic, you need to build a consistent audience and be patient.
The goal is to earn $100 a day for at least a few years.
While this may seem daunting at first, the goal is very achievable if you have zeal and dedication.
Niche you should target
The first step to earning $100 per day from Adsense is to understand your traffic. Your website must have high search engine traffic and have 5000 to ten thousand unique visitors a day to qualify.
Broad topics generate high traffic and will yield high AdSense revenue. So the question is, which niche should you target?
Try to target a topic that has high Page Revenue per thousand impressions (RPM). This way, you will be able to get more traffic to your website.
A high RPM topic will yield more revenue in less time than a low RPM topic. The RPM of a particular topic is the most reliable way to determine how much traffic it will take to make your first hundred dollars per day with Adsense.
Check out our article for best Niches to Increase your AdSense Parameters
Traffic you need for how to make money with Adsense arbitrage?
Depending on your niche, you can expect to earn between five and ten dollars per thousand page views.
 This figure varies widely, but in general, you can expect to earn between $5 and $10 per thousand page views for a high-quality topic.
For comparison, if you're targeting a competitive niche, the RPM can range from two to ten dollars per thousand views.
Make sure you monitor your AdSense metrics like the Cost Per Click, the Click Through Rate, and the Revenue Per Thousand Impressions.
Next, you need to know what kind of traffic you have. Usually, search engines are the largest source of traffic.
You should know that on average, search engines generate about 65% of organic traffic. In fact, it will take approximately six to seven months for you to earn your first hundred dollars per day from Adsense.
Can we Earn $10000 in a Year With AdSense
Yes, We Can by following the following steps detailed in previous section:
Average daily traffic must be up to the mark.
It can be done by improving your RPM which is improved by the traffic.
How to calculate RPM to earn $10000 per year with AdSense? The first thing to do is determine the amount of traffic your site receives and calculate the average RPM for this traffic.
This will help you determine the daily traffic target you need to reach for your website.
The most effective way to estimate your traffic goal is to look at actual numbers. By determining your actual RPM, you can set a realistic target and begin maximizing your earnings.
However, keep in mind that there are certain factors that can affect your RPM estimate, including seasonality.
Most companies cut back their advertising at the end of the quarter, which means your goal may change.
If you're serious about earning $10000 per year with AdSense, you must build a steady flow of traffic to your website. This is not an easy feat, but it's certainly possible to achieve this goal. This the main objective of how to make money with Adsense arbitrage.
Is AdSense Arbitrage Illegal?
Although many people argue about the legality of AdSense arbitrage, Google does not consider it an illegal practice.
Publishers are free to promote their websites however they like as long as they send traffic to their ads. That means you can make money using Facebook or any other ads without violating the terms of service.
Although this strategy is not entirely illegal, its best that you provide high quality content to your site and buy traffic from authentic sources as discussed in detail before.
Large number of Bot traffic is seriously harmful to your AdSense account.
If your website is deemed explicitly Made for AdSense (MFA), it is likely to be rejected or suspended. This is because these sites are poorly-made, offer little value in terms of content, and provide an awful user experience.
Check out this video for What to do If you got Ad Limit after AdSense Arbitrage:
Can AdSense Arbitrage Ban Your Account?
Yes. In fact, AdSense arbitrage can lead to account suspension if your AdSense program is deceived.
Besides committing human click fraud and Spam clicks, you risk getting banned for altering the code of your account. Therefore, you must read the program rules before attempting to use this method.
Also, make sure to check the policies of your AdSense program to make sure you do not do anything that may cause your account to get banned. Following are some of the reasons, your account may get banned.
Spam Clicks
You may have noticed yellow boxes in your ad reports. They indicate spam and abusive clicks. More than two in every ten desktop clicks are spam. So, what can you do to protect your profitability?
Here are some tips.
First of all, do not abuse AdSense. The more you abuse it, the more likely you will get banned.
Second, don't let spammers ruin your site.
The best way to track your traffic sources is to use Google Analytics. You can use it to identify the best traffic sources and remove those that are not generating enough revenue for you.
You can also use A/B testing to eliminate low-yield traffic sources.
Understand your audience and your website's niche. Providing good content and getting paid to advertise will keep you afloat.
Make sure your website is beneficial to the entire ecosystem.
Besides paying high CPCs, make sure your traffic is legitimate.
how to make money with Adsense arbitrage?
Google hates suspicious traffic and destination web pages. If you do not keep an eye on your paid traffic, you might end up with a ban.
The best way to limit Invalid Activity is the use of Plugins like Adsense Ad limit & Invalid click Protector WordPress Plugin which limits the visibility of ads to invalid users.
Human click fraud costs Adsense arbitrage bans
Universal click fraud has taken down the value of all advertising. It eats up the budgets of small publishers and advertisers, making it much harder to earn a living.
The biggest losers are the consumers. This widespread abuse makes it very difficult for niche publishers to survive. Without countermeasures, they'll be eaten alive.
The most obvious reason to avoid human click fraud is that it's rare and only shows up in small numbers.
It can be you clicking on ads, your enemies or your competitors. Moreover, there are volume limits.
Even if your site gets over a hundred thousand page views a day, you should still stay away from risking your account with AdSense arbitrage.
Traffic bots
Regardless of your reason for using traffic bots, there is a risk involved. Ad networks are able to identify bad traffic and will not pay for it. You have to make sure that the traffic you're sending is relevant to the content you're promoting.
If the traffic you're driving is from bots, you're risking getting banned.
The best way to monitor your traffic sources is by using Google Analytics. A/B testing can help you eliminate low-quality traffic sources.
If you want to earn more with your AdSense account, you should avoid traffic from bots. Traffic bots are the number one reason why people are getting banned from AdSense arbitrage.
Similarly you can also use Cloudflare CDN to stop bots from attacking your site.
What if You are Banned due to some Mistake? Here's What should you do – 5 Easy Steps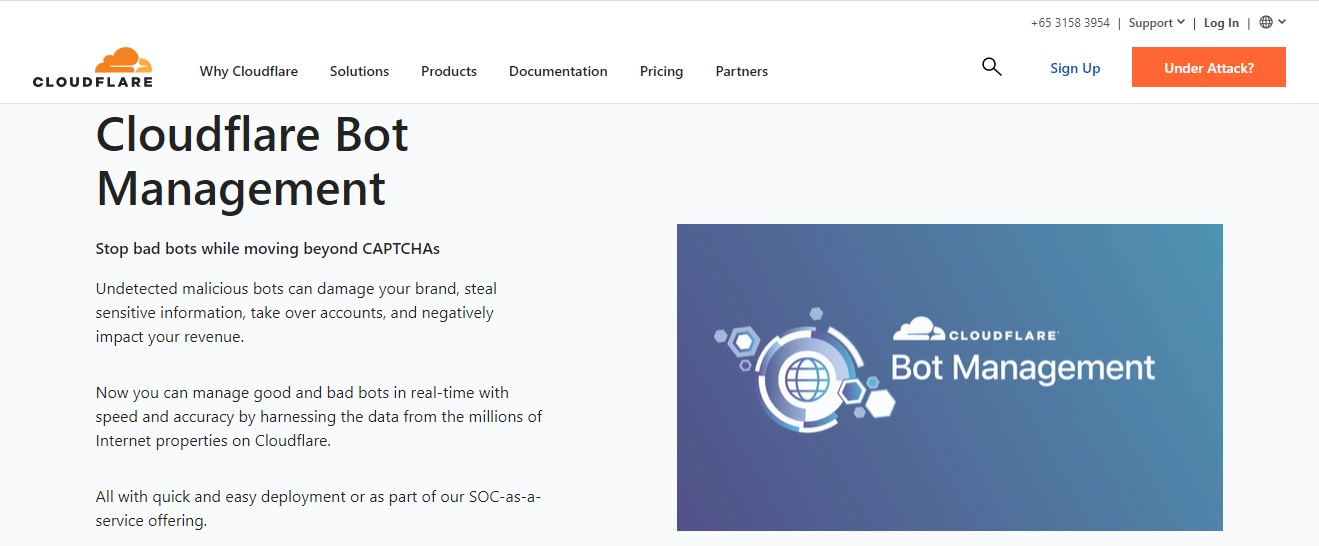 We also provide Complete AdSense Arbitrage Course on How to Make Money with AdSense Arbitrage Step by Step.
Enroll right now for this Instant Money Making Course for Great Discounted Prices
Check out this video for increased revenue after our course through AdSense Arbitrage: