Last updated on July 30th, 2022 at 06:05 am
For the last 6 months from May to October, I been having a headache understanding how to make the Adsense arbitrage work. I found out about AdSense arbitrage in January 2019. I was surprised at how I could miss such an easy opportunity to make money.
What is Adsense arbitrage?
Adsense
is a program made by Google to help publishers or bloggers like us to monetize their content by leasing Ad spaces on their website. If you are reading this article you probably have already an Adsense account and know about it all along. advertisers pay Google to show are in their network and Google buys the ad placement from you for a fraction of price what advertisers pay.
The basic concept of Adsense arbitrage is buying Premium traffic at a low price and selling at a high price. Most of the time people buy traffic from cheap sources like Facebook, Native ad networks, Reddit and other places and try to monetize those with Google Adsense. 
Create the best website:
It's needless to say, the whole concept of adsense arbitrage is to make profit when the users click on your ads. That means you need to design your website in such a way that is most appealing for your users to stick to your website's content and eventually click on the ad.
Make sure that clicking on ad is intentional. You can't lure users to click on the ads. 
For this reason, I chose the theme Bimber theme from Themeforest. Bimber is a really amazing theme with it's ability to create viral contents.
Ad placements:
Above the content
Under the content
One large Vertical banner on the right sidebar.
After a lot of research, I came to know that the ad which is under the content has a high click-through rate , Almost 50% chance to get clicks on that placement than any other placements in the website.
Traffic Source:
After all the main parts are done, I began focusing on the traffic source. My main high cpc countries are
USA
Canada
Australia
UK
Some European countries.
Facebook and some native networks turned out to be a really good source of traffic. Especially Facebook. Facebook has a high success ratio than any other ad networks, Also as people share the promoted post on Facebook, my content can easily go viral if the content is up to the standard. I try to keep the CTR on Facebook higher than 15 %. Sometimes I get 0.005$ per landing pageviews for top tier countries.
High CPC countries for Google adsense
Here's a high CPC country list that I am going to share with you from one of my client Adsense account:
How to get around with Adsense invalid clicks
one of the most important issues with AdSense is that its invalid clicks. Unfortunately, many publishers hooked up and got their account banned because they couldn't protect their ads from invalid clicks. Luckily here are some tips to get you:
Always look for any kind of invalid clicks, If you see high CTR from a specific country for a specific number of period, pause showing ads for a second and make your site offline. You can make your site offline or turn off the ads if you use any good wp ad management plugin
Don't target low-quality countries like India, Bangladesh etc.
Keep quiet when you are making money with Adsense. Many people like to brag about how much money they are making online with Google Adsense. Well not everyone has good intention, most of the time people are jealous of other people's outcome and they try to sabotage others like for their laziness. Simply keeping quiet will not do any harm for your life. If you really want to talk about your work then don't share the website and always use a fake identity or username for online activities.
Income Proof:
After a lot of hard work and testing, I was able to bump up my income to 100$ per day for the last 2 months. At first, I was losing about 5-10 %. Sometimes I was hitting the margin. But I never saw any profit. After changing some stuff and implementing my "
Secret recipe
" I was able to see much high return. Usually, my return on investment ranges from 50-300% depending on the sentiment of the traffic. Here's video proof of my arbitrage income. For monetization, I am solely depending on Adsense. If you guys want to learn adsense arbitrage I create a whole course on this. Where I explain how to and where to buy traffic and how to monetize it. Also I told the secret how I am making huge profit by fetching only the high-quality ads from Google.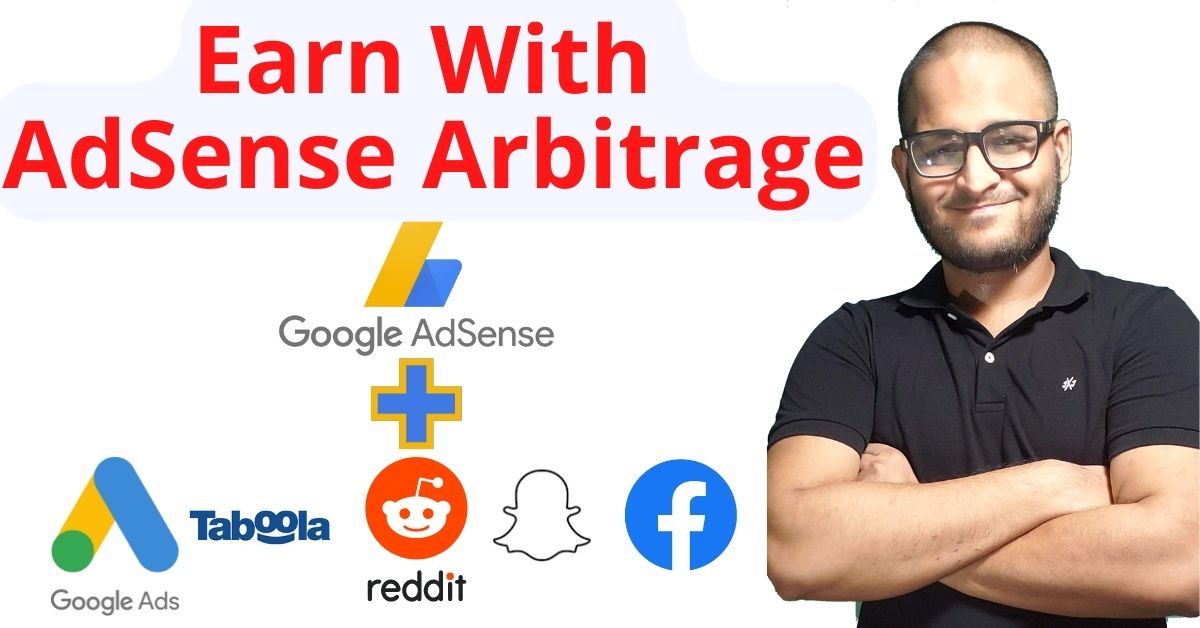 Want to make money by selling Facebook traffic to Adsense?
We created a full course on adsense arbitrage. We will show you how buy FB traffic and sell them to Adsense and make a profit