Protect your Adsense account from
Bot trafficInvalid ClicksClick Bombing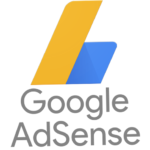 Frequently Asked Question
Learn everything before you place your order. Everything is transparent and there is no hidden information
Adsense protector is only for 1 website license. You need to purchase multiple license for using in multiple website
Every time someone use proxy they create a new connection to your website. We detect their MAC address and block their connection
In theory Yes. I worked with Google adsense in 2010 in California. Yes it's true. Google blocks india and pakistan adsense accounts more often. But these countries also self click most often. 
You will find us whenever you need us. It's truly 24/7! 
Yes of course! You can use Adsense protector with theme you like. 
Download Adsense protector zip file. 
Go to plugin > Add New > Upload Adsense Protector Zip file
Activate the plugin and put your license key
After successful activation, you will see "Ads" on the left side of your admin panel. 
Click on Ads > Ad new 
Give your placement a name and copy paste the code in the code section
Select how many "Clicks" and "time/period" you want your ads to be disappear. 
Click on Publish. and now copy paste the phpshort code or just shortcode and place it anywhere in the website you want to show ads
Only 9.99$ Per month 
100% Full refund within 14 days
There are no reviews yet. Be the first one to write one.