Last updated on July 31st, 2022 at 11:57 am
When deciding between AdSense and other ad networks, you need to look for quality ad networks that provide relevant content and a strong ad fill rate. You can make money from these Google AdSense alternatives by including relevant advertisements on your website.
Mostly these Google AdSense Alternatives are considered after you are banned from Adsense or rejected. Here's What should you do if you are banned from AdSense – 5 Easy Steps
Following are some of the best Google AdSense alternatives networks which will be discussed in this article:
Before Starting this Articles it important to know what is CPM, CTR, CPC, RPM etc. Check out our Full Guide to Google AdSense CPC, CTR, CPM / RPM & Earnings with Best Rates in 147 Countries
Check out the detail of each Google AdSense alternatives here below:
Sr #

Ad Network

US CPM ($)

US CPC ($)

India CPM

India CPC

Monthly Traffic Requirement

Payout timelines

Minimum Payout ($)

1
AdSense
0.1-10
0.2-15
Nil
Net 21 days
100
2
InfoLinks
0.5-5
0.002-0.05
Nil
Net 30 days
50
3
Adsterra
0.5-2
upto 15.5 for popunders0.5-2
upto 15.5 for popunders
0.01-0.05
Nil
Net 30 days
5
4
AdCash
1-10
–
Nil
Net 30 days
25
5
Media.net
0.5-5
0.05-0.1
10,000 page views
Net 30 days
100
6
Amazon Native Shopping Ads
Affiliate CPA Commission
Nil
Net 30 days
10
7
Propeller Ads
0.5-1
0.005-0.05
Nil
Net 30 days
5
8
RevContent
0.44-3
0.1-0.3
50,000 visitors
Net 30 days
50
9
Taboola
0.1-2.5
0.4-1
0.12
0.015
500,000 page views
Net 30 days
50
10
AdRecover
0.5-2
0.002-0.02
10,000,000 page views
Net 30 days
10
11
PopAds
0.1-6
–
Nil
Net 30 days
5
12
Skim Links
Affiliate CPA Commission
Nil
Net 30 days
10
13
Monumetric
5-15
N/A
10,000 page views
Net 30 days
10
14
AdClickMedia
0.05-5
0.05-0.3
Nil
Net 30 days
50
15
BuySellAds
0.25-2.25
0.001-0.05
100,000 Page Views
Net 30 days
20
16
Sovrn //Commerce Review
Affiliate CPA Commission
Nil
Net 30 days
10
17
Bidvetiser
0.2-1
0.05-1
Nil
Net 30 days
10
18
Ezoic
5-18
–
Nil
Net 30 days
20
19
AdPushUp
1.00-5.00
–
1000$ ad revenue
Net 30 days
5
20
Ad.Plus
1.00-3.00
80% revenue share
Nil
Net 30 days
100
21
Publift
0.50-10
–
Nil
Net 30 days
50
21
Monetizemore
1.00-5.00
N/A
100,000 Page Views
Net 30 days
100
Never get banned from Google Adsense with out product Adsense Ad limit & Invalid click Protector WordPress Plugin
There are a quite few advantages of using InfoLinks ads as it is one of the best Google AdSense alternatives. The first is that they don't require you to have a high-traffic website. InfoLinks accepts only targeted traffic, so you can increase your earnings without worrying about Google AdSense's restrictions.
When you use InfoLinks, you'll see advertisements that are relevant to the text on your site. These ads will appear as if they were normal links on your blog. These ads will be displayed on the screen of your readers and you'll earn more money each time someone clicks on one.
Another advantage of Infolinks is that it's easy to install. Once you've installed Infolinks, you can activate it by visiting your admin panel. After activating it, you'll find an embed code for your website on Infolinks.
After that, all you have to do is paste the code into your website. The plugin works automatically with most platforms, so you don't have to worry about copying and pasting code.

One of the benefits of advertising on Adsterra is its self-service platform and quality customer support. It is also very easy to get approved here as compared to other Google AdSense Alternatives. They also offer a personal manager and live chat support.
To earn more money on Adsterra, you need to attract quality advertisers. Adsterra referrals can also earn you money. Besides, Adsterra's referral program also allows you to earn money from your own personal referral links. You can also take advantage of the company's retargeting features to target mobile users.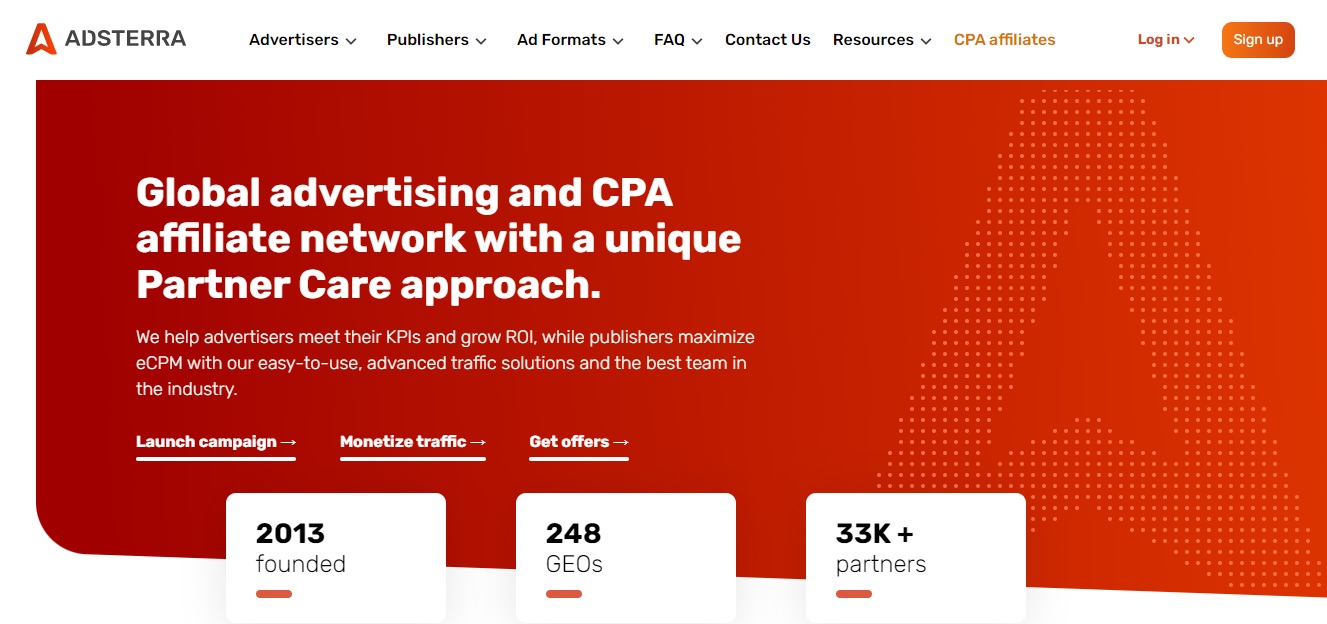 If you're looking for a Google AdSense Alternatives, you can try AdCash. This global network supports a variety of ad formats, including popunders and in-stream video ads.
It also offers real-time reporting and payouts through PayPal, Skrill, and Payoneer. If you're looking for a way to monetize your website or YouTube channel without a long-term commitment, AdCash is a great option.
AdCash offers publishers the ability to choose what kinds of ads they want to display on their sites. They can choose from pop-unders, standard display ads, and interstitials. Using the AdCash platform, you can also manage the same ad across different formats by installing an Autotag tag that automatically serves the same ad in three different formats.
It also offers a minimum payout of $25 as Google AdSense Alternatives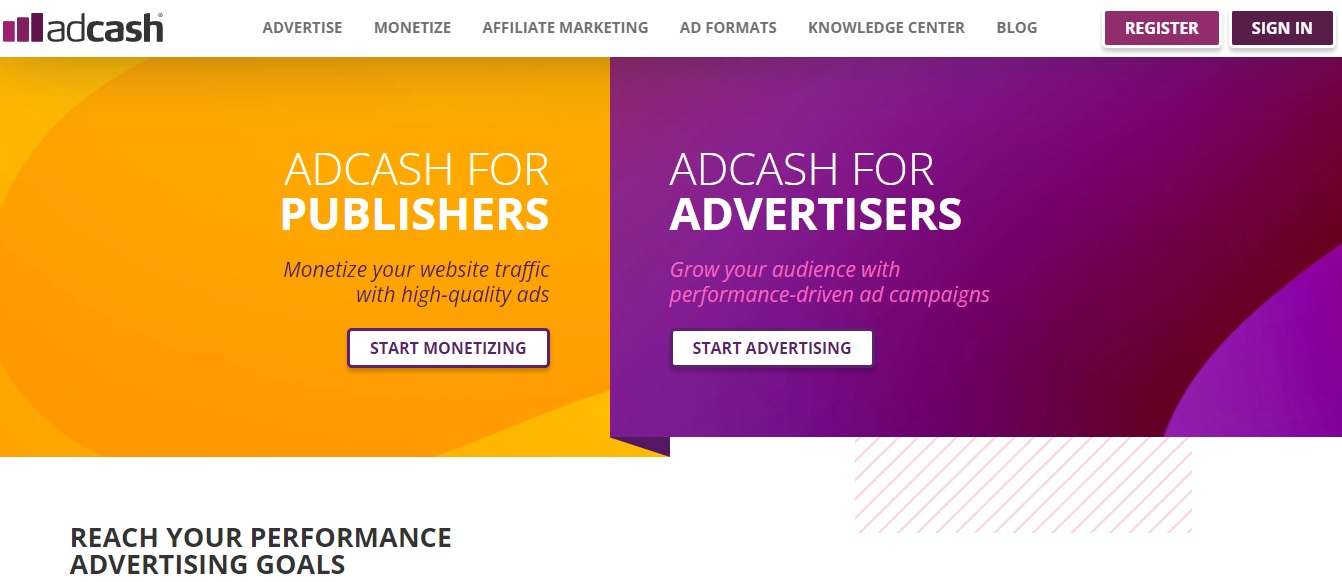 This is the third largest ad tech acquisition in history and it is the second largest in contextual advertising. It is also one of the best Google AdSense Alternatives.It is now very easy to use and integrate into your site.
It supplies ads over 500,000 websites on the internet. The company will continue to be a prominent player in the contextual advertising space, but for now, it may be better off as a standalone entity. It has a high minimum payout of 100$.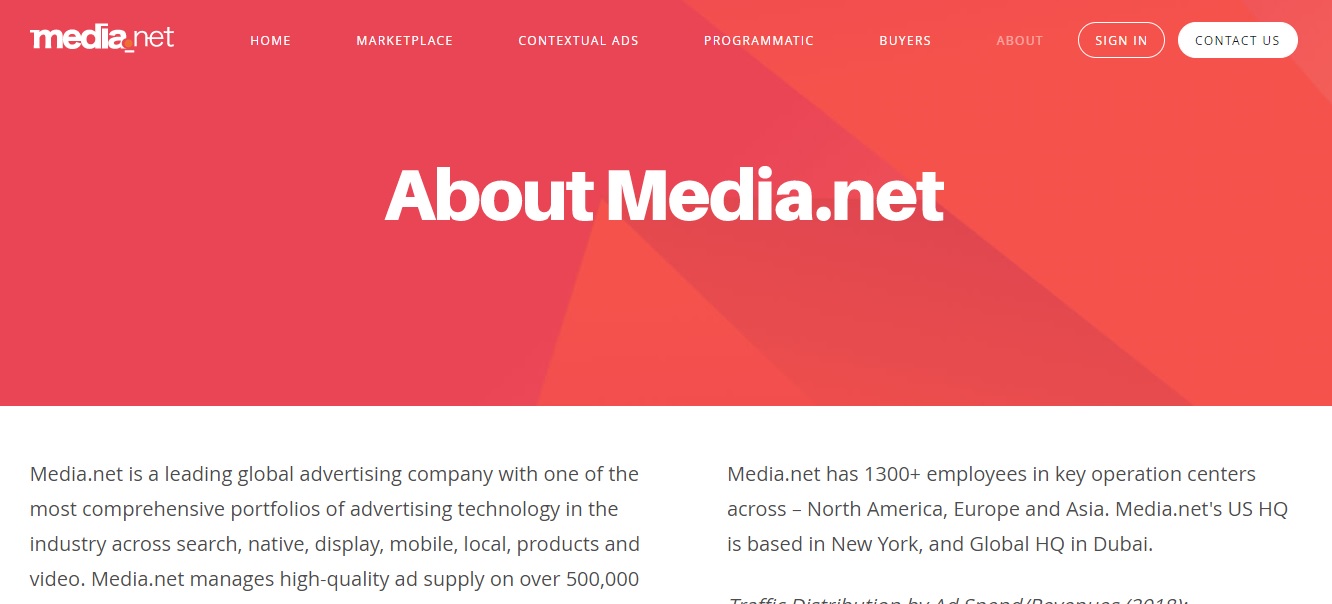 In the ad manager on Amazon.com, look for the tab labeled "Native Shopping Ads." These ads are designed with the user in mind, offering dynamic product recommendations and a stylish, responsive ad unit.
They are dynamically adjusted to the content of a page and display relevant product ads based on keywords. These ads fit seamlessly into any screen size, creating an even better user experience.
While they are different from traditional CPM advertisements, Amazon native shopping ads have a lot of benefits for advertisers. They can earn you large commissions for every sale through the Amazon affiliate program.
Another advantage of Amazon native shopping ads is that they are highly responsive to the content of a page. When a visitor searches for a camera on Amazon, a similar ad will appear, likely offering a camera that is currently on sale.
Amazon native shopping ads are similar to Google AdSense in that they're responsive to the user's history and page content. They can increase revenue for website owners, but don't harm their brand.
Amazon native shopping ads are also great for increasing sales. There are three main types of Amazon Native Shopping ads: Search Ads, Custom Ads, and Recommendation Advertisements.
Minimum Payout for Amazon Ads is $10 only.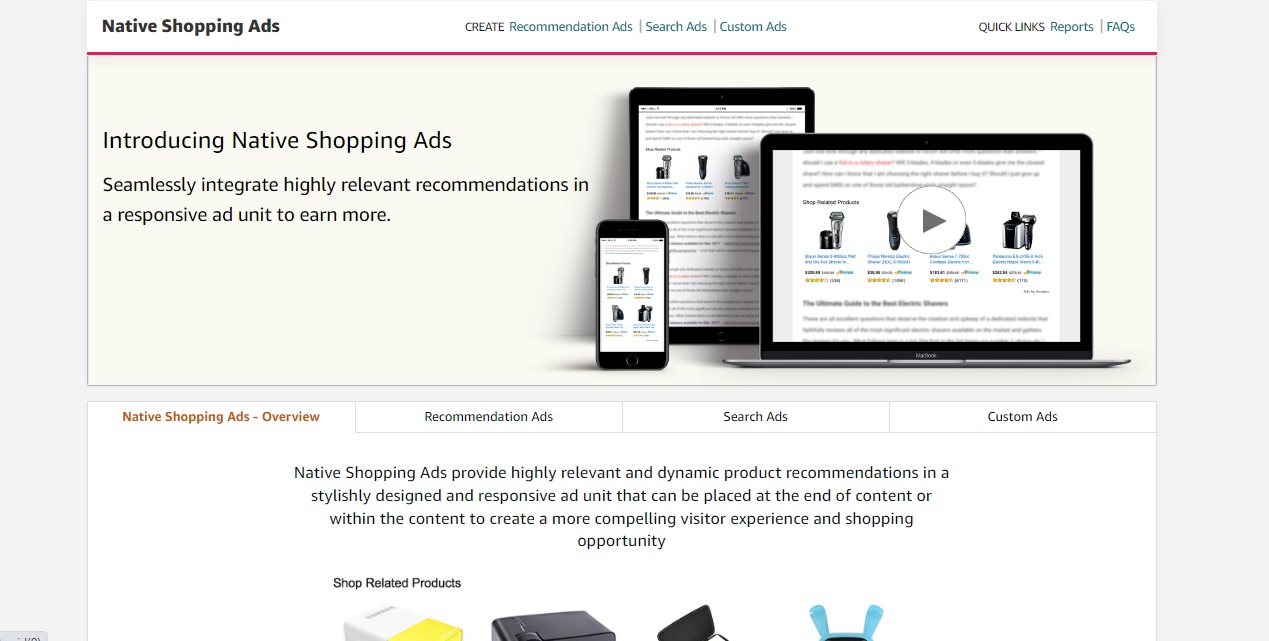 With a wide range of customizable ad units and a 24/7 manual moderation process, PropellerAds ads are high-quality, safe, and free of viruses and malware. Its advanced ad formats can be customized to fit your monetization strategy, and they boost revenue by as much as 20%.
These advertisements are non-intrusive, so your readers can ignore them, and they're fully-functional. PropellerAds also offers a robust support system for its publishers.
There is no minimum traffic required for the ad network and it also has a minimum payout of only 5$.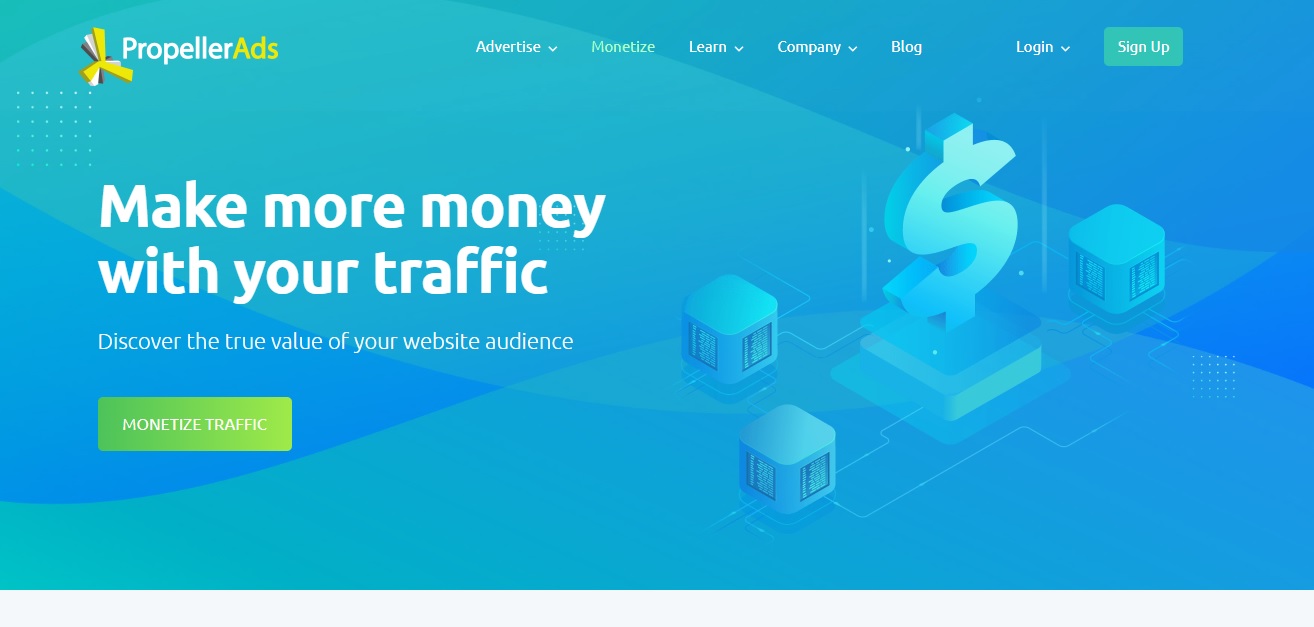 The ads offered by Revcontent can help you reach more customers and increase your CPMs. This technology combines direct 1st party demand with dynamic ads for a unique experience for your users.
Besides being a powerful tool to increase traffic and sales, Revcontent boasts of exclusive monetization solutions. It promises to monetize your campaigns at 20% higher than the competitors. Here are some reasons why you should use Revcontent for your online marketing campaigns.
It has the minimum payout of $50.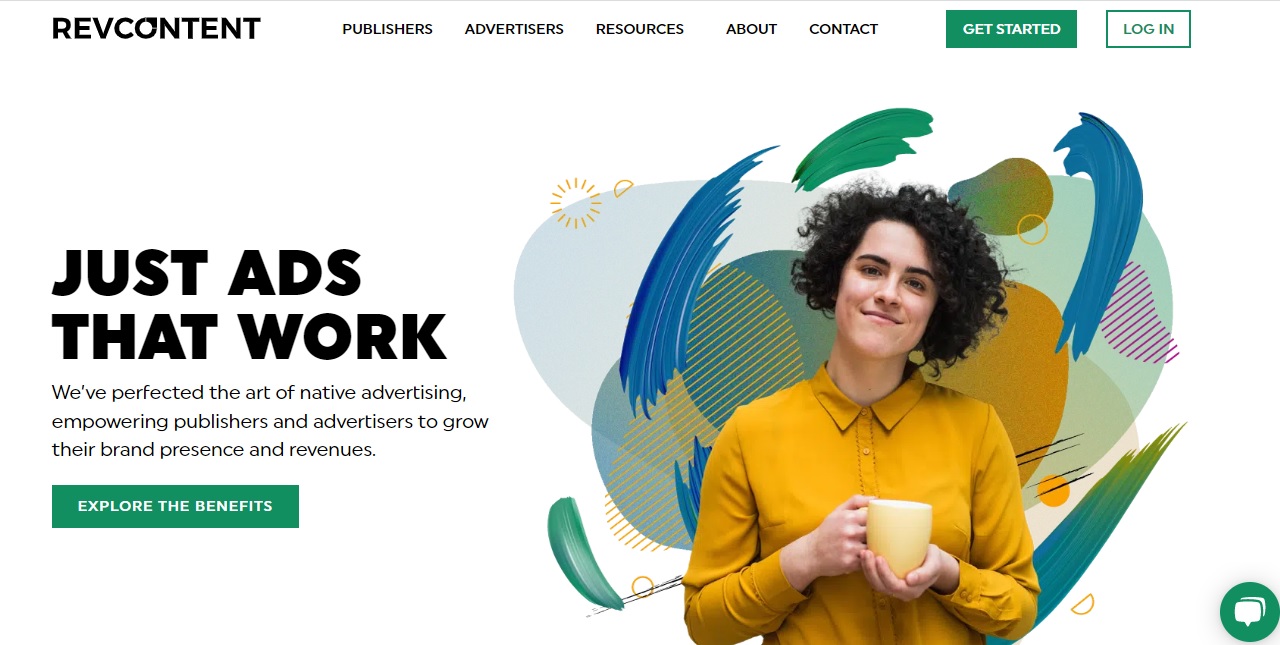 Taboola has a diverse range of native advertising formats that can be used by publishers as a Google AdSense Alternatives. They offer quality content to reach users looking for specific products and services.
Taboola also works with thousands of premium publishers to deliver ads in high impact formats that are relevant to users. These ads are designed to be visually attractive and encourage readers to check out more articles. This will generate higher revenue from referral traffic, which is valuable for both the publisher and advertiser.
The company uses a machine learning algorithm to determine which articles will be more interesting to a user, which helps the site make money.
Taboola returns a portion of its profits to the publisher and offers various resources to help make monetization more effective. As a result, it has been growing exponentially over the last few years. In addition to providing a quality platform, Taboola has helped many publishers to earn additional revenue.
Taboola requires a website to have minimum 5,00,000 monthly views for account approval and offers a minimum payout of $50.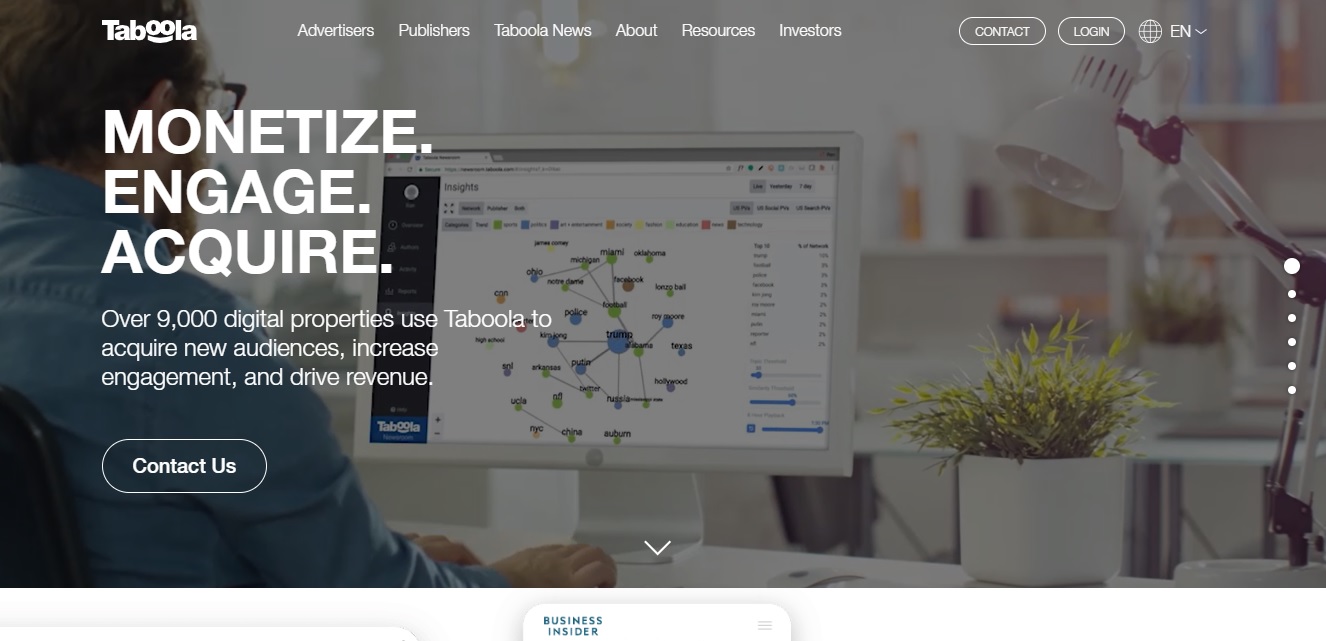 As an adblocker-friendly alternative, AdRecover is best suited for sites with high traffic volumes. It also allows publishers to customize their ad stack, measure their ad income, and display a customized message to users.
In addition to helping web publishers monetize their Adblock inventory, AdRecover also supports advertisers by ensuring the ads displayed are of high quality. Besides providing a viable alternative for advertisers, AdRecover also puts readers' needs first and only displays relevant ads.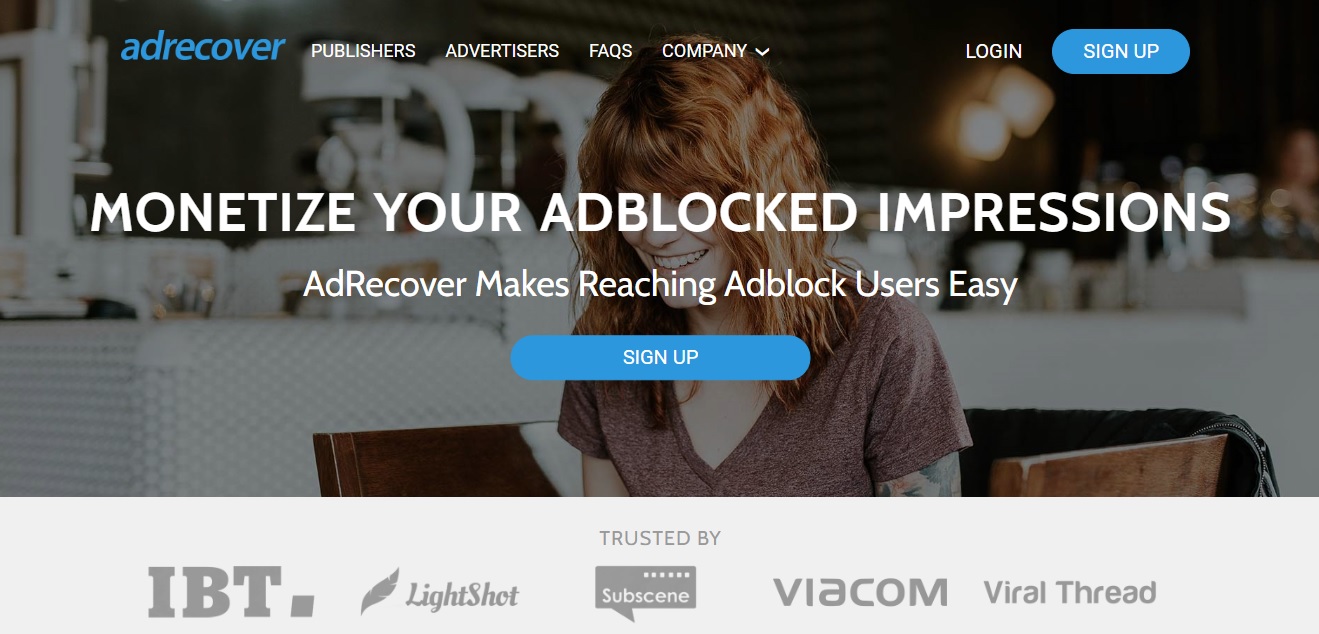 PopAds is another popular Google Adsense alternative. It specializes in pop-under ads, and also offers in-page and web push notifications. It is one of the best Google AdSense Alternatives if you're looking for a good amount of high-quality traffic.
It doesn't have a strict approval process, but it does require a good amount of traffic. This program also provides a high payout and allows you to earn a decent amount of money of $4 per 1000 impressions in 24 hours.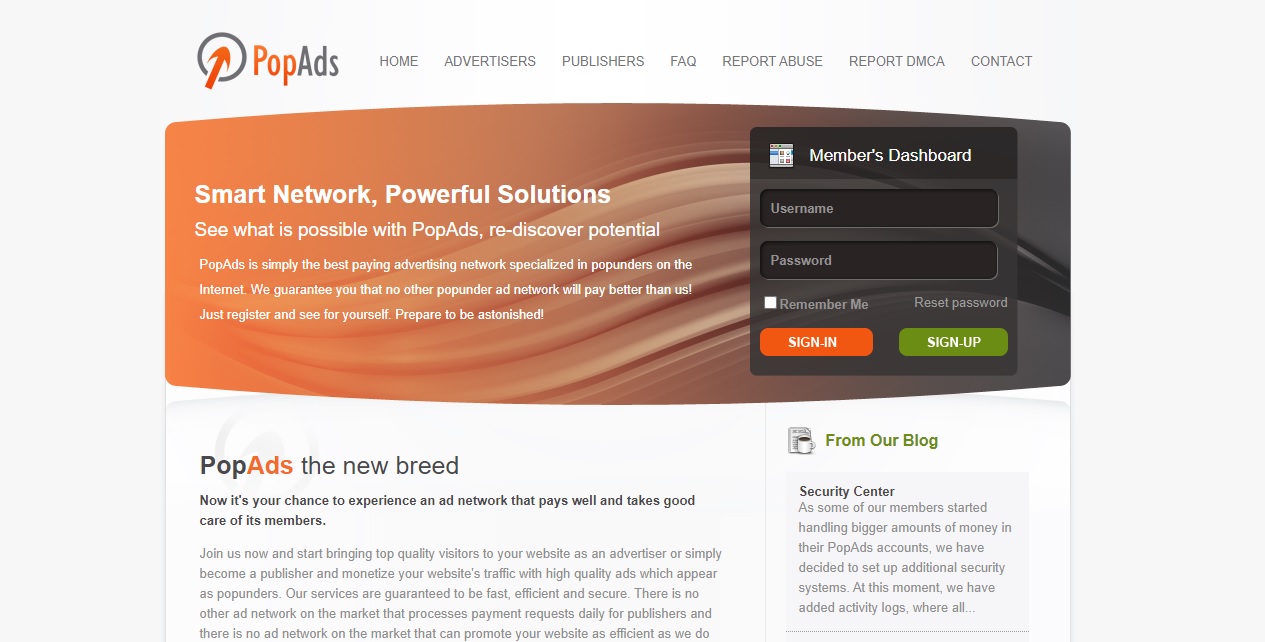 The benefit of joining Skimlinks is the ability to manage affiliate links on any website. They also have an editor for Google Chrome that allows you to manage and monitor the links you use on your website. You can also use Skimlinks Editor to shorten and monetise your URLs.
You can also share your monetizable links on other websites without Skimlinks. They also provide an option to share affiliate links in RSS feeds.
Minimum Payout of Skimlinks is $10 which is also very much lower than other Google AdSense Alternatives.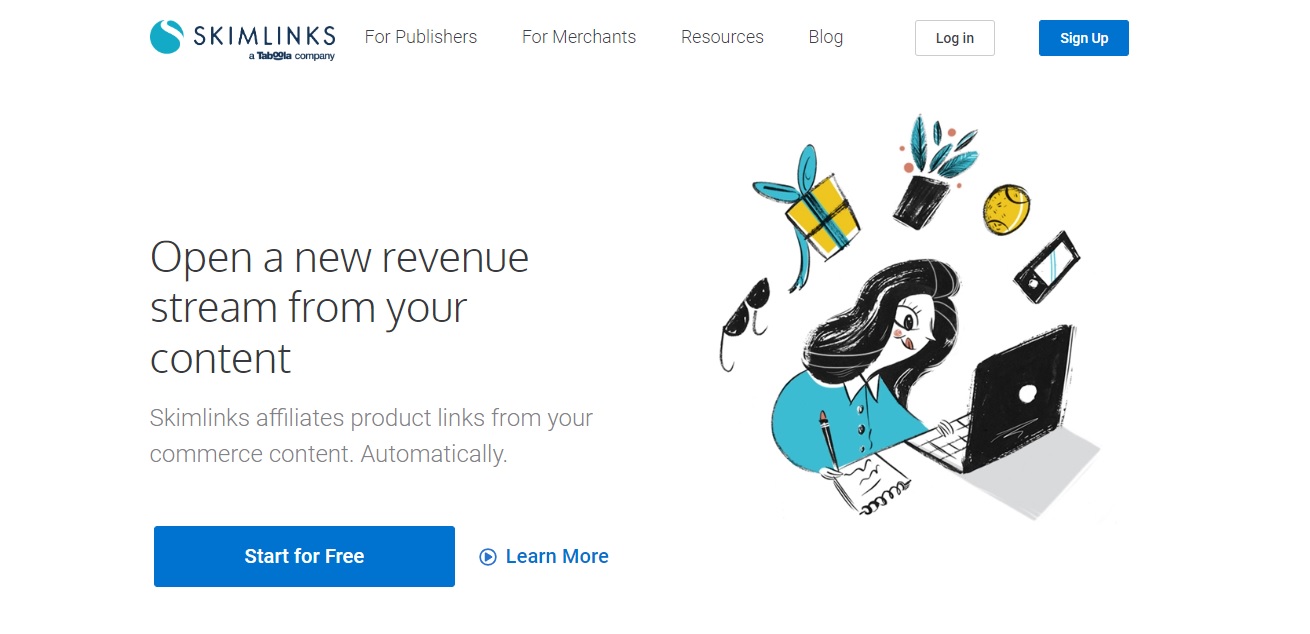 This network offers one of the best CPM rates. Monumetric enables you to set your inventory in a way that you can earn money the most suitable way.
It helps you choose your advertisers and is very focused on publishers. It has the minimum requirement of 10,000 page views and charges below 80,000 page views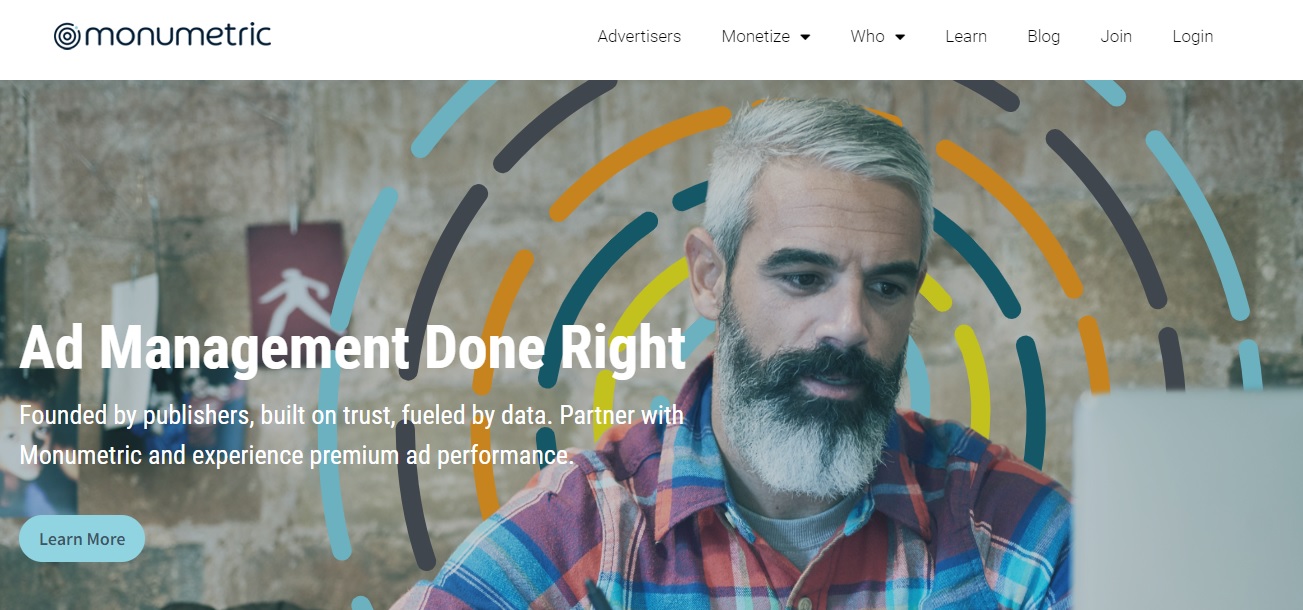 AdClickMedia is a website advertising network that pays publishers for every click on their ad. The only difference is that publishers are required to verify that they own their websites and mobile phones before they can place an ad. Because of this, there is a huge gap between advertisers and publishers.
AdClickMedia, however has the ability to fill this gap, and publishers can earn from $0.05 to $30 per click.
Moreover, AdClickMedia's control panel is easy to use, and you can customize your ads as per your liking. Plus, the minimum payment for this ad network is only $50. There are many publishers who are happy with AdClickMedia and use it as Google AdSense Alternatives and have made use of its service.
The only caveat is that you should use AdClickMedia to advertise on your site. And remember: you should always use a reliable ad network, or you could be left with a low-quality site that will not sell to customers.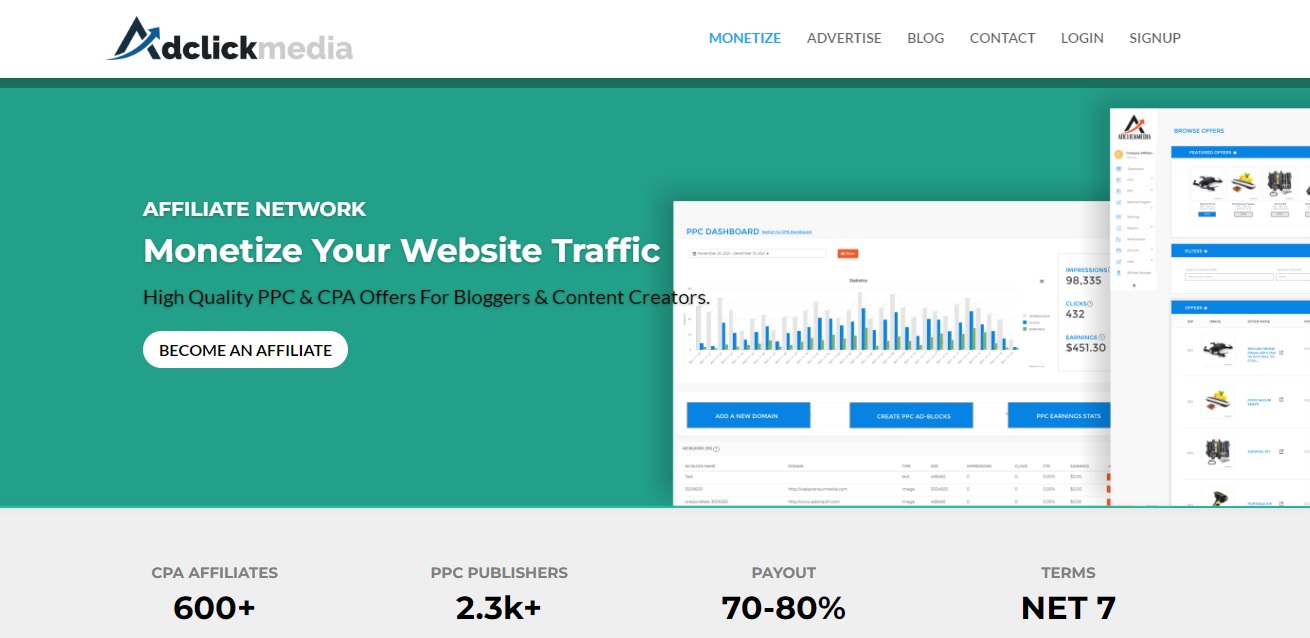 If you want to advertise on a website without having to deal with a middleman, BuySellAds may be the perfect tool for you. This website matches advertisers with publishers and presents all the information up front. This allows both parties to work together and streamlines the contract.
You can set your own prices and target countries, as well as choose between a variety of ad units and formats. To avoid confusion, all the information about the process is laid out on the website.
You can easily manage your account using BuySellAds' control panel. The dashboard will list your estimated inventory, CPM, and placements. Links to Earnings, Performance, Inventory, Property Settings, Discount Codes, and Tools will help you to manage your ads. The Inventory and Property Settings pages will let you edit the profile of your website.
The Discount Codes page allows you to create discount codes. You can even make changes to your ads in between.
It has the minimum requirement of 100,000 page views as well as offers a minimum payout of $20.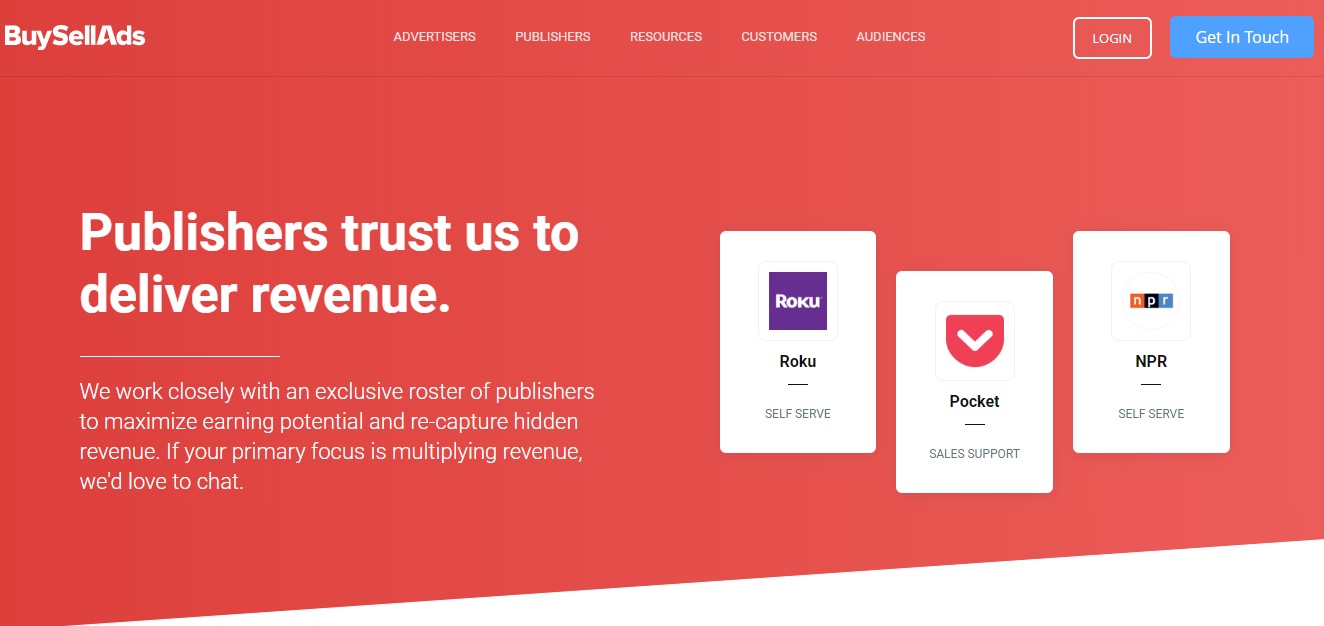 Sovrn //Commerce helps you earn from your blog, website, or social media profiles. This tool automatically transforms ordinary product links into monetized ones. This saves you the trouble of manually transforming URLs. Once you've setup the software, you can easily generate revenue-generating links from social media platforms.
And it can connect with third-party applications. Sovrn //Commerce is one of the most effective online advertising solutions for blog owners and publishers.
As Google AdSense Alternatives, Sovrn //Commerce helps you earn revenue by promoting the right content. This system helps brands and affiliates reach the right audience. Sovrn has over 30,000 merchants and brands in its network.
Minimum Payout of this network is $10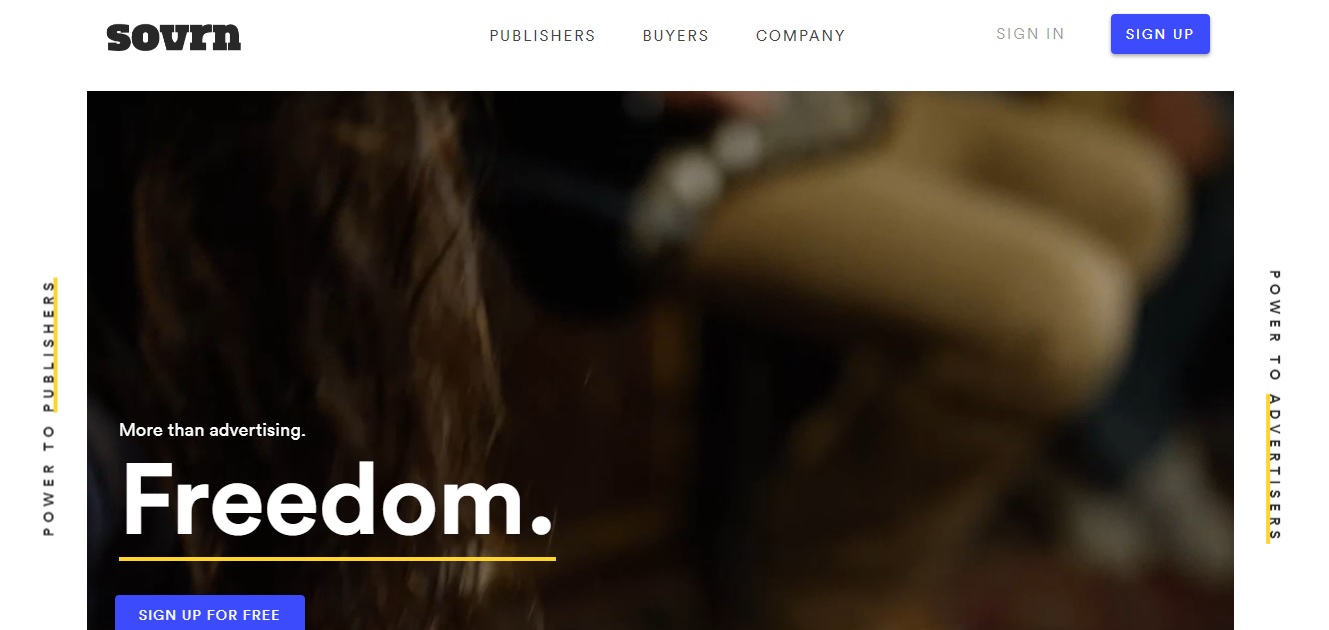 Major advantage of Bidvertiser is the fact that it rewards publishers for good ads. You will be paid for clicks and conversions. You can also earn extra revenue if a visitor clicks on an ad and makes a purchase.
With this kind of earning potential, you should give it a try. If you think this opportunity is worth trying, don't be afraid to make a bid. There are some great incentives for publishers to earn good points, including high-ticket advertisers.
Bidvertiser minimum payment threshold is $10.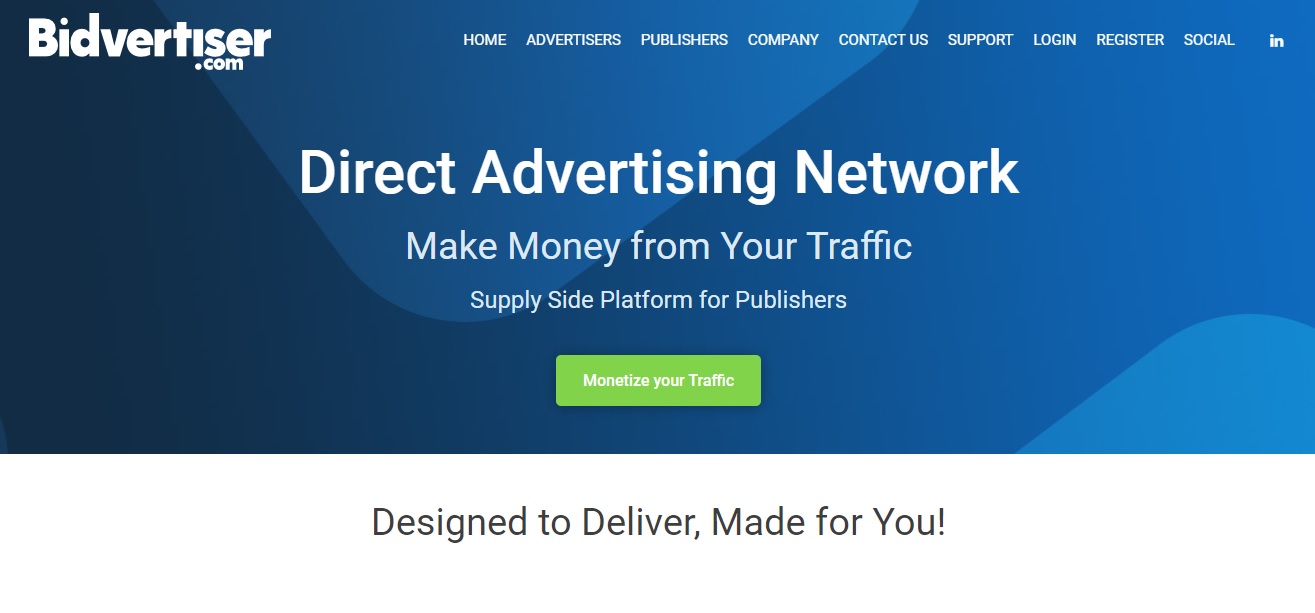 Never get banned from Google Adsense with out product Adsense Ad limit & Invalid click Protector WordPress Plugin.
Your AdSense Address Verification Key is not coming? That's why you are thinking of other alternatives? Here's a Complete Guide on What to Do to Verify Address