Last updated on January 21st, 2023 at 04:39 pm
No doubt, Google AdSense is the most popular and reliable ad network used by both publishers and advertisers. However, its policies, verifications, checks etc are just as strict. Today, we will talk about one such important verification required by Google Adsense for payments to publishers. This is Adsense verification of address by PIN code. 
There are thousands of queries on this subject on Google Support Forum and most of these are pending due to non-receival of PIN code for adsense verification..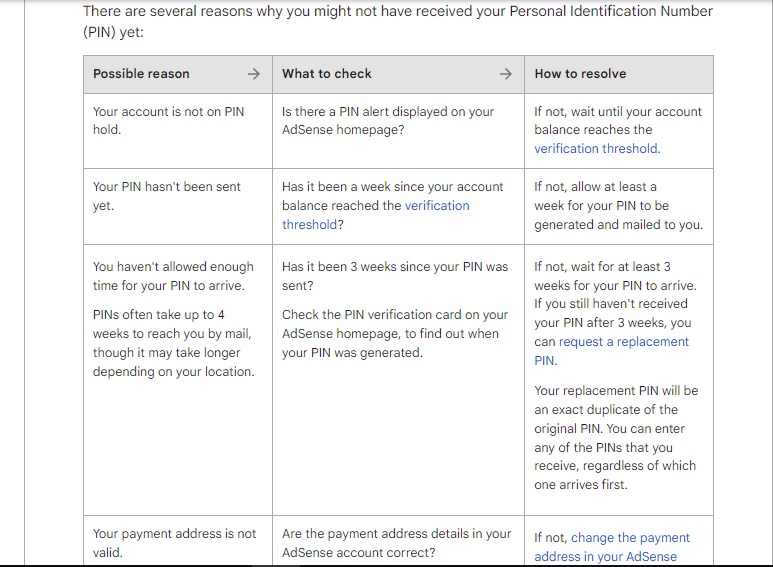 This article will clear all your confusions and will also give an alternate method for verification of account if all else fails. But first, let's take a closer look at Address verification.
AdSense Verification by Physical Mail of PIN
Google will send a message to you for address verification when you reach a threshold revenue of 10$ on Google AdSense. The message will be in red at the top of dashboard saying
"Your payments are currently on hold as you have not verified your address"

Follow the following steps to get your PIN added correctly and fast
To do this you need to add an address in the adsense verification section in payments or you can also follow the prompt showing at the top of your screen.
In addition to providing a valid address, Google AdSense requires the account owner to verify his/her address.
While most Adsense account holders have received this adsense verification successfully, there are still users who do not receive it due to poor mailing services in many countries or misplacement of first PIN.
In Europe, most AdSense pins are sent from France. However, if you live in Asia, your PIN could come from Malaysia. If you live in one of these countries, it could take a couple of weeks for the letter to arrive.
Likewise, if you live in Africa, it could take even longer. The key is to get your PIN letter before it expires, because it's not always possible to change your address after you've applied.
You can change address when applying for a second time though.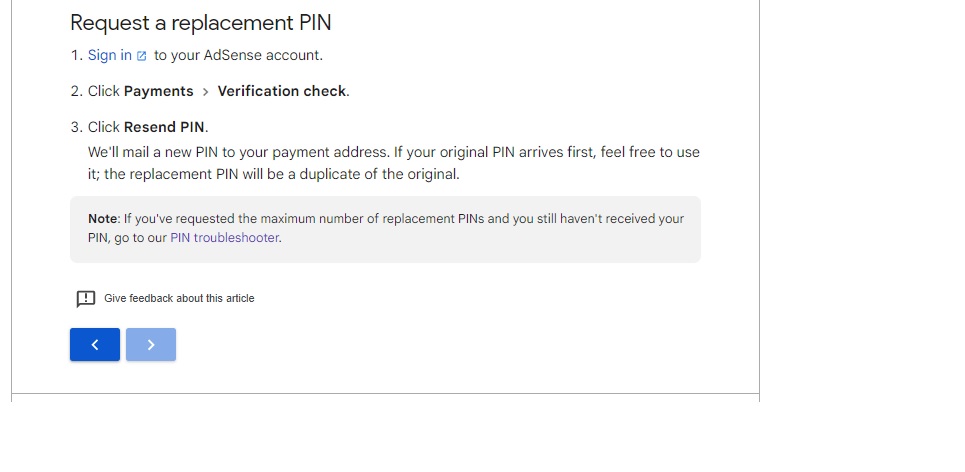 You should receive a PIN in the physical mail within four weeks of submitting your address.
If it is not arrived after 3 weeks, you can try requesting a new PIN using your Adsense account.
You can request PIN for a total of three times.
All PINs are same as the first one. So you can enter whichever PIN arrives first.
Do remember that you have 4 months to add the PIN to your account after you request first PIN.
Once you receive this PIN, add it into your AdSense account.
It is important to mention that if you enter wrong PIN, your account may be suspended.
Afterwards, you'll receive an email confirming your PIN verification, and you can continue with your AdSense campaigns.
 

AdSense Verification Without PIN Mail
If you haven't received a PIN yet, don't worry. There are still ways for AdSense verification of address without a PIN.
First, you need to update your address. This process is discussed at the beginning of this post.
You can use the PIN troubleshooter on the AdSense by clicking the link here. It helps in the tracking of already sent PINs as well as support in multiple ways. Check out the Troubleshooter here.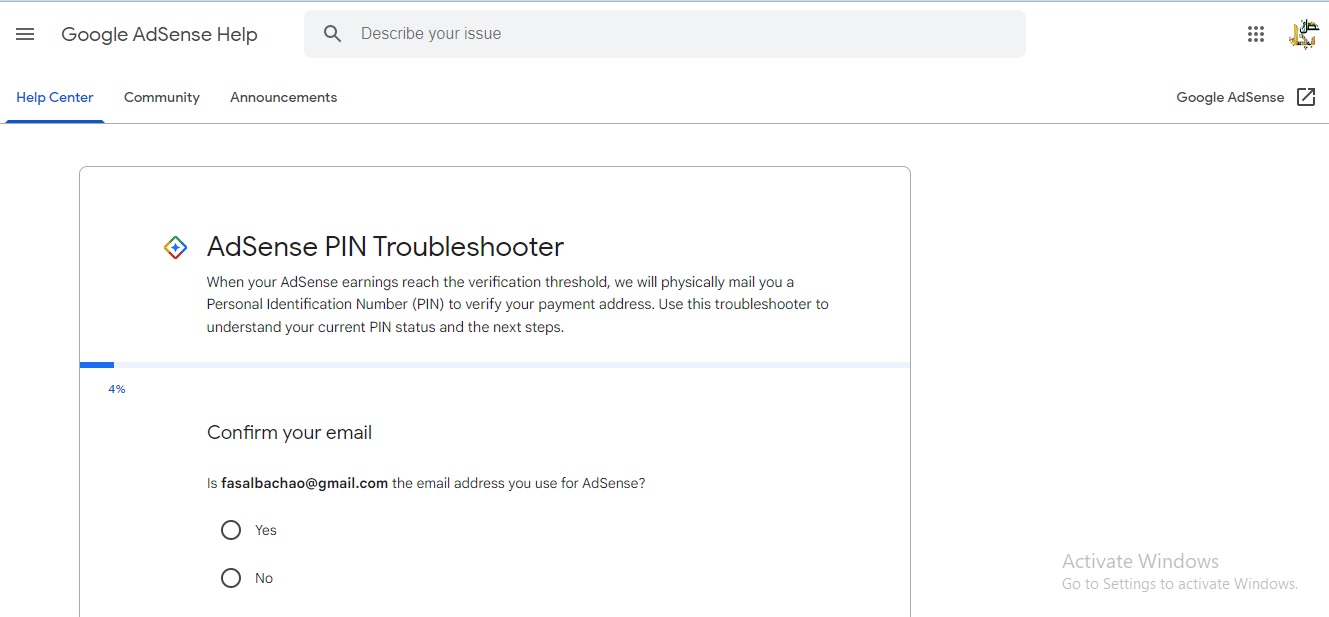 Once you've verified that your address for AdSense verification is correct, you need to fill out a form and upload a government-issued ID.
If you do not enter your billing address, Google will automatically suspend your account after 4 months. There will be no more ads showing up on your website after that until you verify your address.
After 4 months and after using all your three PIN options for AdSense verification, there will be a red bar showing up on your account saying that your ad serving is stopped as well as also takes you to a page to verify your address using Alternate method.
There, you can verify your address by uploading scanned copy of your government approved documents which may be any of the following

Your National Identity Card
Bank Statement
Passport
Utility Bill
Telephone Bill
Aadhar Card (In case of Indian Users)

All of these documents should preferably be in English Language and should have your valid postal address.
That's It. Once you submit this form, Google will approve your address after its verification which usually takes a few minutes.
We also have articles exclusively on the most Important AdSense Topics you want to know about:
Check out our product to never get suspended by Invalid Click Activity : Adsense Ad limit & Invalid click Protector WordPress Plugin
Also Watch our video to get improved revenue.