Last updated on July 31st, 2022 at 12:32 pm
"The Number of Ads You Can Show Has Been Limited" is the most common issue faced by Google AdSense publishers. If your AdSense has been limited, there are two main reasons why it has happened.
First, you are receiving an abnormally high volume of traffic. You are either getting traffic that is not related to your niche or you are getting traffic from click firms.
Second, your website is receiving a large amount of unauthorized traffic, which will automatically result in a limited number of ads.
In this article we will discuss about this issue "The Number of Ads You Can Show Has Been Limited" and will also offer solutions to solve this problem:
How Can I Solve the Ads Limit on an AdSense Account?
If you are experiencing issues with your ad serving limits and error "The Number of Ads You Can Show Has Been Limited", you can follow some of the following steps. These include fixing the ads limits, checking your ad placements, and increasing your ad level after reaching the limit.
Read on for more information! Also, check out our other articles for more tips! Then, you'll have no problem solving the ads limit!
1. Properly using Reports on Google AdSense Dashboard
The new Google AdSense reporting dashboard is easier to use and offers contextual help tips. It includes a more frictionless workflow for obtaining insights into monetization and traffic. Until now, Google's products have been less user-friendly, but the new dashboard makes it easier to gain monetization insight.
AdSense reporting can also be used to analyze traffic. AdSense uses Google Analytics for ad serving and ad targeting, and you can analyze traffic source and device with the help of this program. 
If you're using Google Analytics, you should ensure that your analytics script does not block your ads. This way, you can fix any issues before they arise. In addition, you can integrate your analytics program with AdSense to increase its granularity.
The reporting system includes ad targeting, ad placement, and ad performance metrics. Google AdSense reporting provides incredible granularity and helps you make informed decisions about the ads you use. 
You can also choose to use Google Ad Manager, a programmatic ad exchange that offers access to an expansive virtual marketplace of advertisers, third-party agencies, and demand-side platforms.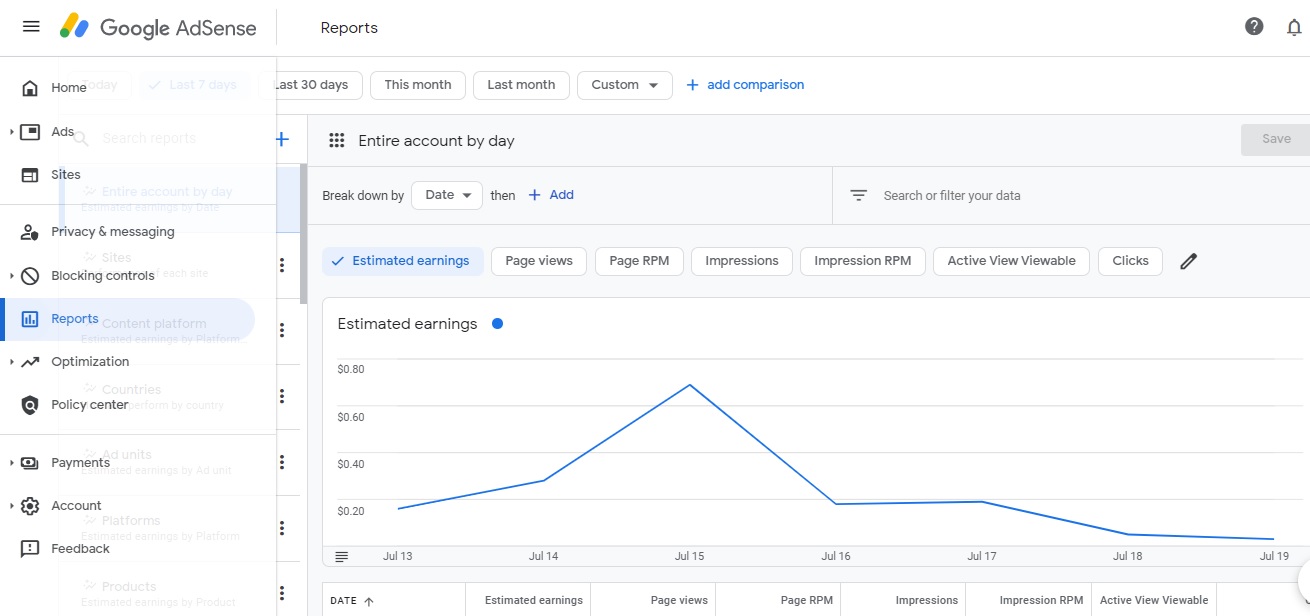 2. Checking and Removing Ad Placements after the Number of Ads You Can Show Has Been Limited
After the notice "The Number of Ads You Can Show Has Been Limited", the AdSense account puts a limit on the number of ads you can place on your website. You can solve this problem by checking and removing the ad placements on your website. 
You can use the help center to learn about the maximum line length and label length for ads. You can also test if the label you've requested already exists.
If the ad placements on your website have been changed, you may want to disable auto placement. This is because it encourages clicks, which is not permitted during the ad serving limit. 
Make sure to add enough space between the ad and other content on your website. Remember that you must adhere to Google's guidelines and avoid using any ad placements that may incite clicks.
There are three major ways to detect invalid traffic. 
First, you can use Google Analytics to segment your traffic by device, geolocation, and channels. Watch out for dramatic fluctuations. 
Second, look at two additional metrics: Page Scroll Depth and Average Session Duration. If a large portion of your visitors are not scrolling beyond 10 percent of your pages, this could indicate invalid traffic. 
Third, watch out for any suspicious activity.
Read more for Protection against Invalid Clicks here
3. Increasing Organic Traffic
A high percentage of visitors from search engines is organic, which is a great sign. Organic traffic is highly targeted. Users who land on your site from a search engine query are looking for a solution to a specific problem. And when they find the answer to a specific problem, they could potentially convert into paying customers. 
Ultimately, you want to generate the highest possible volume of organic traffic – not the most amount of money.
In case of AdSense problems, a temporary ad serving limit has been imposed on your website. Though, you can't ensure that the limit will last forever, you can try increasing your page views. Try getting a minimum of 1000 page views per day. 
Also, you can improve the quality of traffic by creating good content. But, these methods are time consuming. So, it's better to try them one by one.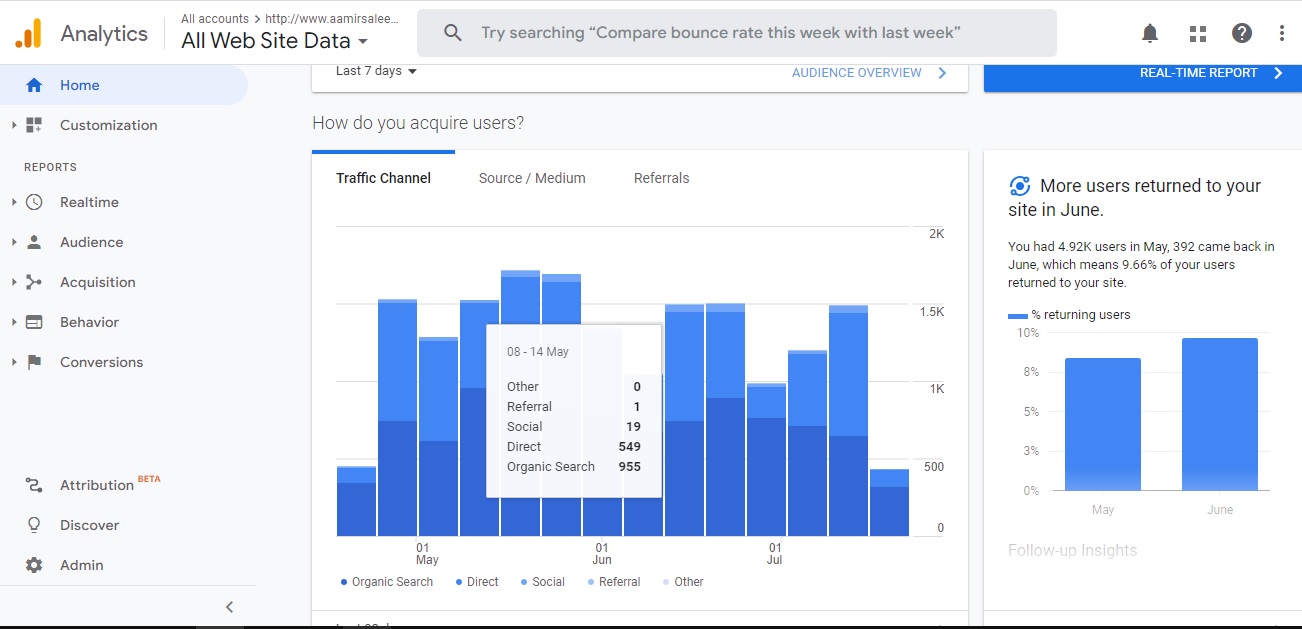 4. Take Quick Actions to Block all Ads on your Site
You should take action as soon as you notice a policy violation or have received a notification. The content that is causing the problem must be removed from your website at earliest. 
You must also ensure that your content does not violate Google's policies and that you do not run any auto ads on your site. It can also be beneficial to disable auto ads to stop continuous pinging to Google.
It's better to be proactive when it comes to removing AdSense ad serving limits so that you'll minimize the amount of time you need to wait for them to lift them.
5. Using Plugins to fix "The Number of Ads You Can Show Has Been Limited"
Plugins like Adsense Ad limit & Invalid click Protector WordPress Plugin are a perfect way to control and resolve the ad serving limits by Adsense. The plugin allows any user to click only selective few times on an ad, after which it stops displaying the specific ad or all ads for that user or IP address only. 
This helps in controlling all types of invalid traffic coming to your site with malicious intentions.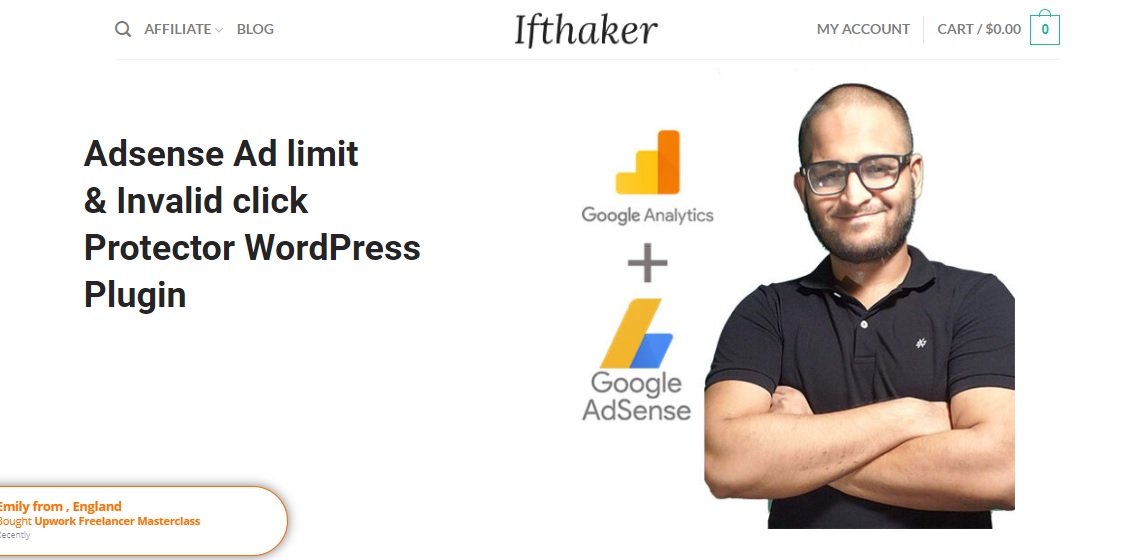 6. Use Cloudflare to fight Bot Traffic
Cloudflare is the best content delivery network (CDN) currently and is used worldwide by the best sites. It provides DDoS Security and blocks bot traffic, hacking attacks and is also used to speed optimize your site. 
It sets up a firewall on your domain due to which traffic is filtered and only actual visitors are allowed on your website.
It is free for single individual domains however, its best functionality is available only in paid versions.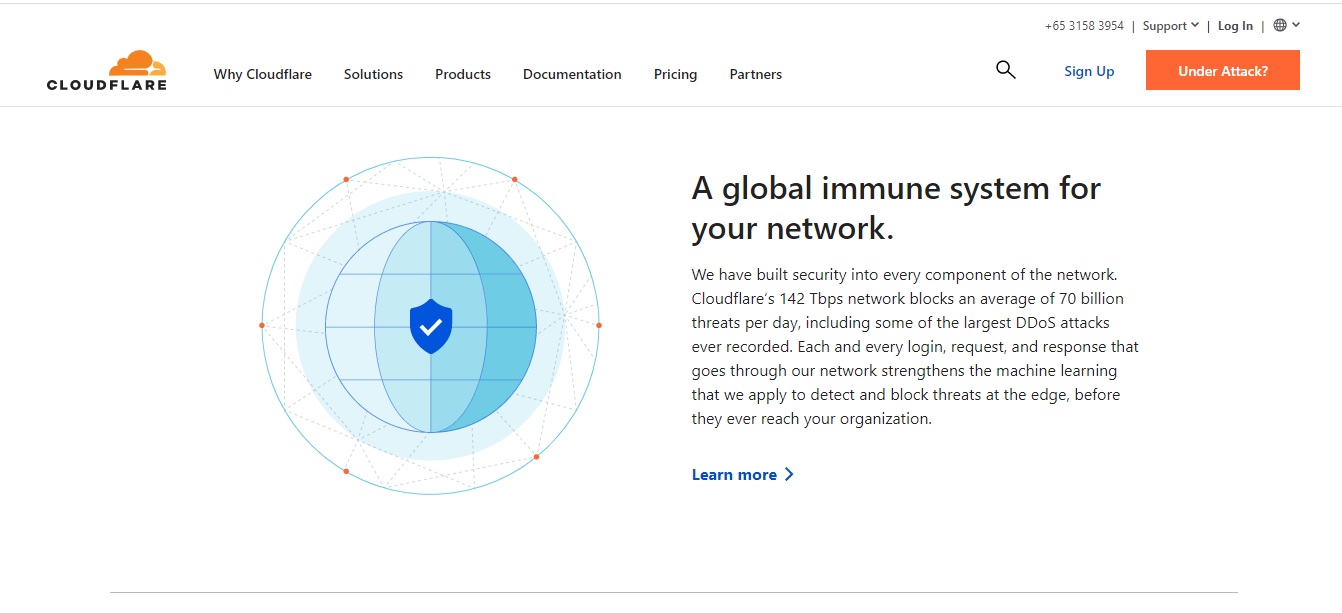 Why Does Google AdSense Limit My Ads Again and Again?
Have you ever wondered why Google keeps limiting the number of ads you can show on your website? Ad serving limits are used by Google to reduce the impact of invalid traffic. They can also affect your earnings. 
Here are also a few helpful tips to make them work for you. And remember that you can always try lowering them by adjusting your AdSense settings.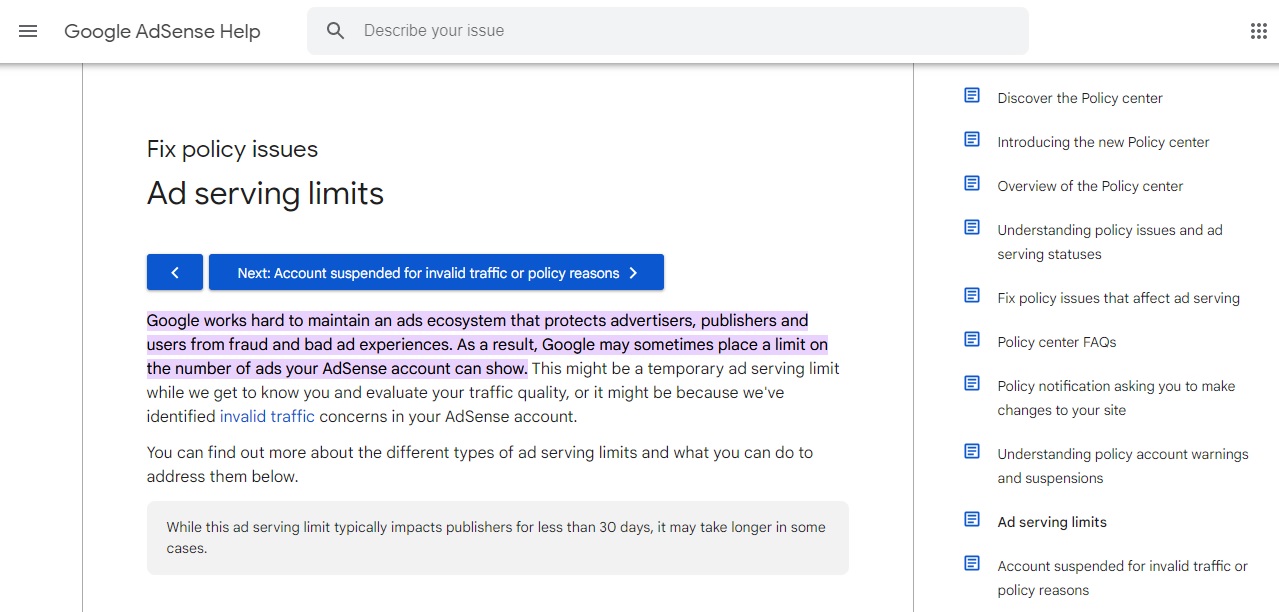 Major Reasons of AdSense Error "The Number of Ads You Can Show Has Been Limited"
Ad serving limits protect both publishers and advertisers from unqualified traffic. Depending on the cause, these limits can be temporary until the problem is resolved. In some cases, they may even remain in effect until traffic quality issues are resolved.
Limits are often updated automatically by Google, as it is busy monitoring and evaluating the quality of traffic to identify any problems with your site. This is a good practice as it prevents a ban and a disablement of your account.
Google has limits for a number of different factors, including the number of visitors a website can receive, and its bounce rate. If the bounce rate is too high constantly, this may be a sign that your website does not have any valuable content and thus comes the error "The Number of Ads You Can Show Has Been Limited".
If your site has limited traffic, it is possible that Google has analyzed your traffic and has placed limits on your account. Google's systems continually evaluate and update their limits as traffic quality changes. If this happens to your website, you should look into increasing your organic search traffic.
Limits for Google AdSense ads are automatically set by Google. This is done automatically by Google's systems and updates as necessary. Sometimes these ads limits are also placed when Google is checking your site or sometimes due to updating their systems.
How Many AdSense Ad Units Can I Put on a Page?
The question of how many AdSense ad units can I place on a page often arises. The answer to that question depends on the content of your page. 
Although Google AdSense's new policy indicates that there is no limit to adsense units placed on your website however, unrestrained placement of ads will cause ad serving limit and the error "The Number of Ads You Can Show Has Been Limited". 
Here are some useful inputs regarding this question:
1. AdSense ad placement policy
If you want to have maximum exposure for your ads, the total space of your website must be more than the amount of space occupied by the ads.
Another mistake that many publishers make is not following the AdSense ad placement policy. For instance, they fail to follow the ad limit per page policy and also the mobile ad placement policy. This happens because each website has different layout, color and design. 
Hence, you need to test your ads and see which ones are performing better on your website. Also, make sure you take your time when changing ad placements, as the new ads may take some time to perform properly.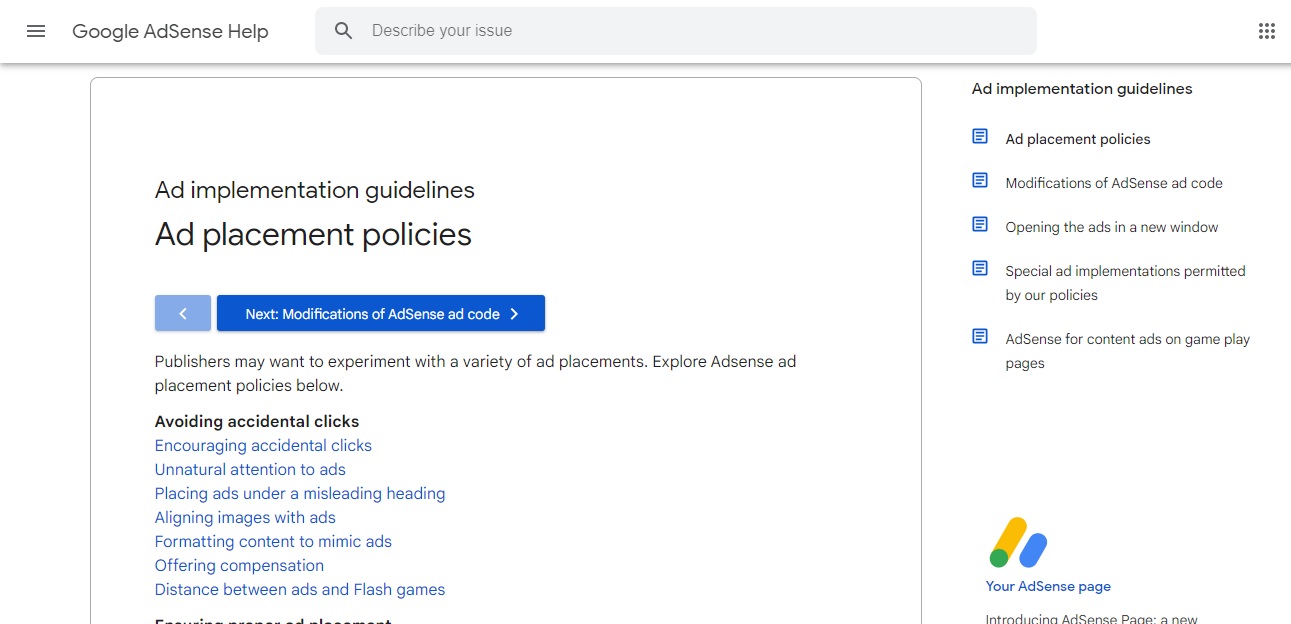 2. Placement of AdSense ad units on a single page
You must use JavaScript code when placing AdSense ad units on your website. By default, "Asynchronous" is the code type. However, you may change these settings to suit your site.
Google has recently relaxed their policy on the number of AdSense ad units that can be placed on a page. Now, you can display an unlimited number of AdSense ad units on a single page, including Text + Image ads and Link units. 
However, you must remember that placing too many ad units on a single page can reduce the user experience. Thus, it is important to adhere to the Ads Placement Policy.
3. Placement of multiplex ad units on a single page
Multiplex ads are the latest ad format from Google. They work just like a standard ad unit, but they are placed on several different pages instead of one. Multiplex ads are a good way to increase ad revenue while providing more relevant content for readers. 
Here are some of the advantages of multiplex ads. You can see a preview of them before implementing them on your site.
First, multiplex ads require more time to fill up than a standard ad unit. This is because multiplex ads show a large video ad block, which will increase the click-through rate and your revenue. In order to get the most out of multiplex ads, you must have a high-quality page.
Multiplex ads are different from traditional AdSense ad units in several ways. They are native advertisements that blend seamlessly with your content, improve CTRs, and create a better user experience.
They also enable publishers to customize their ads, resulting in increased page views and lower bounce rates. As a result, they drive ad revenue growth.
Google's Multiplex ad units are a great choice for publishers seeking high-quality advertising on their websites.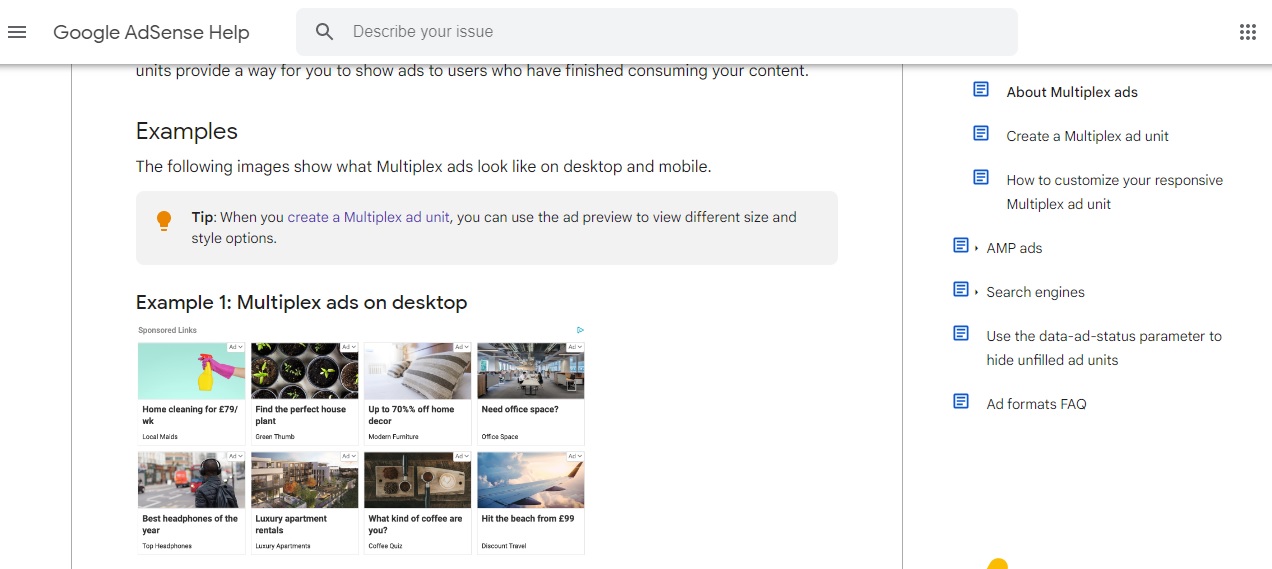 What is Invalid Traffic in Google AdSense?
Invalid traffic is clicks and impressions that don't originate from genuine interest by users. This kind of traffic can negatively affect the cost of advertising and impair the ability of a publisher to monetize a website.
Invalid traffic can lower your earnings. If you are not careful, bots can cause your site to look spammy. Google flags your site when a certain percentage of visitors see your ads. You can learn why you are receiving invalid traffic by conducting forensic analysis through Analytics.
To resolve this issue
The first step is to identify the source of invalid traffic. This may come from fraud or accidental clicks.
You should monitor your statistics closely and block dangerous bots.
Alternatively, you can contact Google and request that it suspend your ads until you fix the problem.
It's never easy to deal with invalid traffic, but if you keep track of your statistics, it won't take long to solve the problem.
If your site is full of links, you should investigate and block the suspicious referral traffic.
Sometimes, the problem is not noticed by Google until the end of the month, but it doesn't show up in the earnings report. In most cases, Google's forensic analysis occurs right before payments are sent.
Besides decreasing a publisher's ad inventory, invalid traffic also falsifies website performance data. Ultimately, this can put a publisher's account at risk and even cause Google to suspend it permanently.
Google uses 200 sophisticated filters to spot invalid traffic and regularly monitors them to identify these types of clicks.
Invalid traffic is one of the biggest reasons why AdSense can take up to two days to be disabled. This is one of the main causes of the error "The Number of Ads You Can Show Has Been Limited".
Banned from AdSense? Here's What to Do. 5 Easy Steps
Is it Safe to Use AdSense for Social Media?
Facebook and other Social Media Networks are a great source of traffic for publishers who use Google's AdSense program.
However, there are some issues that you should be aware of when using this source of traffic. First of all, it is not legal to ask people to click on adverts on your website. It is against Google's webmaster quality guidelines to do so. Also, Facebook and other social networks' policy is different from AdSense.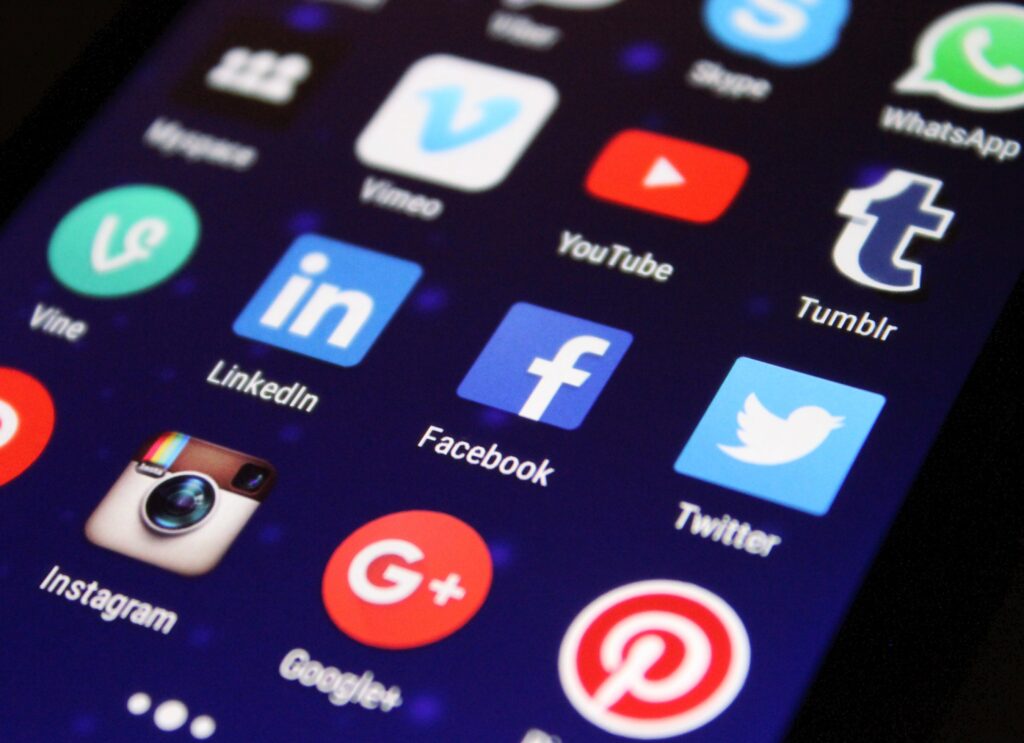 Even then, organic traffic (natural and original) from social media is a great google approved source of traffic. All the good SEO recommendations direct towards building pages, groups etc. on social media to attract organic traffic for your site.
If you are a publisher who relies on AdSense to generate revenue, you have probably experienced the disqualifications of AdSense for social media. Google has made the process to qualify for AdSense more difficult, so you can even end up disqualified for minor mistakes.
Google's webmaster quality guidelines
In order to increase social media traffic to your website, you should follow the guidelines of Google's Webmaster Quality Guidelines. Google wants you to provide high-quality content to your visitors, which is why they have a section in their help center dedicated to quality guidelines.
Moreover, the guidelines contain information on the types of content that are not allowed and how you can avoid violating them.
Ultimately, your website will get higher rankings when people are interested in it even if they are coming from social media. For example, a website with very high bounce rate is very likely to get ad serving limit no matter the source of traffic.
Facebook Traffic vs AdSense
Facebook is considered both a low and high quality traffic source. Many users use Facebook to promote their websites and blog posts. However, the traffic from Facebook ads is often low-quality, with high bounce rates and short sessions.
If you are new to blogging, Facebook may not be the best place to start. In such a scenario, Adsense for social media traffic may not be the best option. Instead, choose other traffic sources to increase your chances of earning.
The downside to using paid traffic is that it is not entirely legal, especially if you buy traffic in bulk. AdSense hates traffic coming from suspicious sources in bulk. Buying Facebook traffic is a good way to supplement your AdSense earnings. However, if you're planning to use it as an alternative to free organic traffic, again it is mentioned that be sure to follow google guidelines.
The safest traffic for your AdSense account is traffic that isn't coming from low-quality websites, spam websites, or other types of low-quality content. This traffic has been carefully targeted to suit your particular needs. The safest social media traffic is the type that comes from Twitter and Facebook.
Whether AdSense for social media traffic is safe depends on how you use it. In general, if you buy traffic from Facebook, you need to follow the same rules as with any other traffic. Don't ask people to click adverts without giving them any reason to do so, and you're sure to run into trouble.
Read How to Make 100$ per day on Adsense using Facebook Ads?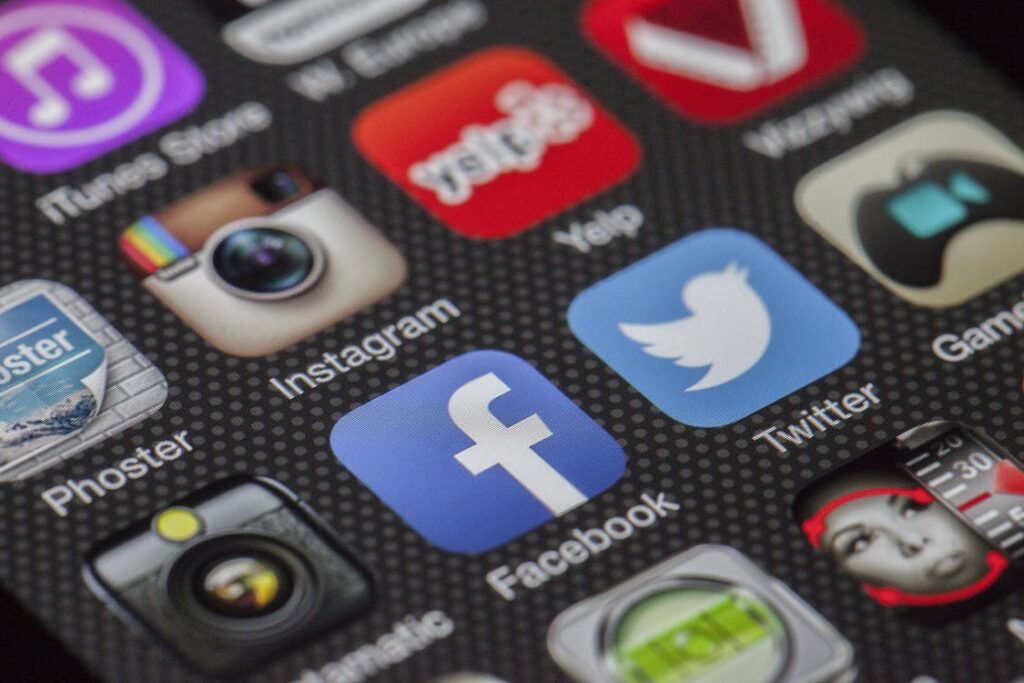 Using Referral Traffic to Get Your AdSense Account Approved
There is no minimum requirement of traffic or page views for approval of Google AdSense Account however, Google wants sites to follow its policies and criteria of having quality content.
Therefore, there is no need for any referral traffic to get your adsense account approved. However, it has been observed in most of the cases that it is best to have some organic traffic from search engines coming to your site. This will help in quick approvals.
While Referral traffic is useful in increasing your revenue, it can be quite harmful in case of low quality traffic. Here are some tips and tricks to use referral traffic for Adsense:
Analyze Referral Traffic Behavior
If you're wondering how to use referral traffic to get an AdSense account approved, there are a few things you can try. For one thing, you can link your Analytics account to your AdSense account to analyze your referral traffic.
This tool will help you identify the referral sources that have a high CTR and can be used to check for invalid clicks.
Ad serving limits
It is possible to use referral traffic to get approved for AdSense. However, there are some things to consider when attempting to get approval from Google. Referral traffic is different from organic traffic, and if you use it excessively, you may face the possibility of being banned. Google's systems don't fully understand the nature of the traffic and may disapprove your account.
To prevent this from happening, follow the steps outlined below.
First, you must have a Google account and administrator access to your Google Analytics and webmaster tools. This is so you can share statistics and metrics with Google.
You should also have a website with a significant amount of unique content and some traffic.
Google is also notorious for being difficult, so it is important to get approval early and often.
Using referral traffic is also quite risky because it can be classified as paid traffic. Google is very good at determining which clicks are valid and which ones are not.
This is why using referral traffic to submit your application can lead to your account being banned. While this tactic may be effective, it also has risks. Google has been known to ban publishers who use this tactic.
Never Get Banned from AdSense with this AdSense Protector.
Does Paid Traffic Affect AdSense?
Several sources of paid traffic can diminish the value of your AdSense ad inventory. For example, the high-volume, high-revenue traffic from paid search engines can reduce the value of your AdSense ad inventory.
Publishers should be careful not to serve ads to visitors with bad behavior patterns. This may be as simple as blocking bad traffic instead of adjusting traffic. A/B testing can help eliminate low-yield traffic sources.
When it comes to paid traffic, it's essential to focus on high-quality and purposeful traffic. Your destination page should be highly ad-optimized, and offer what your ad promised. Even your Facebook and content ads should link to the intended destination page.
Google has prioritized good user experiences, and it despises non-contextual user journeys.
Paid traffic has several other negative implications. Ad units that do not have a history of performance are likely to be less popular than ads that have been around for a while. As a result, they typically perform worse than old ad units after an initial boost.
Can YouTube Traffic to a Website Harm My AdSense?
No, YouTube traffic does not harm the AdSense account as long as you take care of some steps as mentioned.
Mention related content to your website in the YouTube video as well as request the audience to follow the link in the description for more details or something like that. It is a must to keep in mind the intentions of the audience for more organic search.
If your video has some useful material which is available in more detail on your website, your audience will search the keywords or directly your website through this video, which makes this search organic.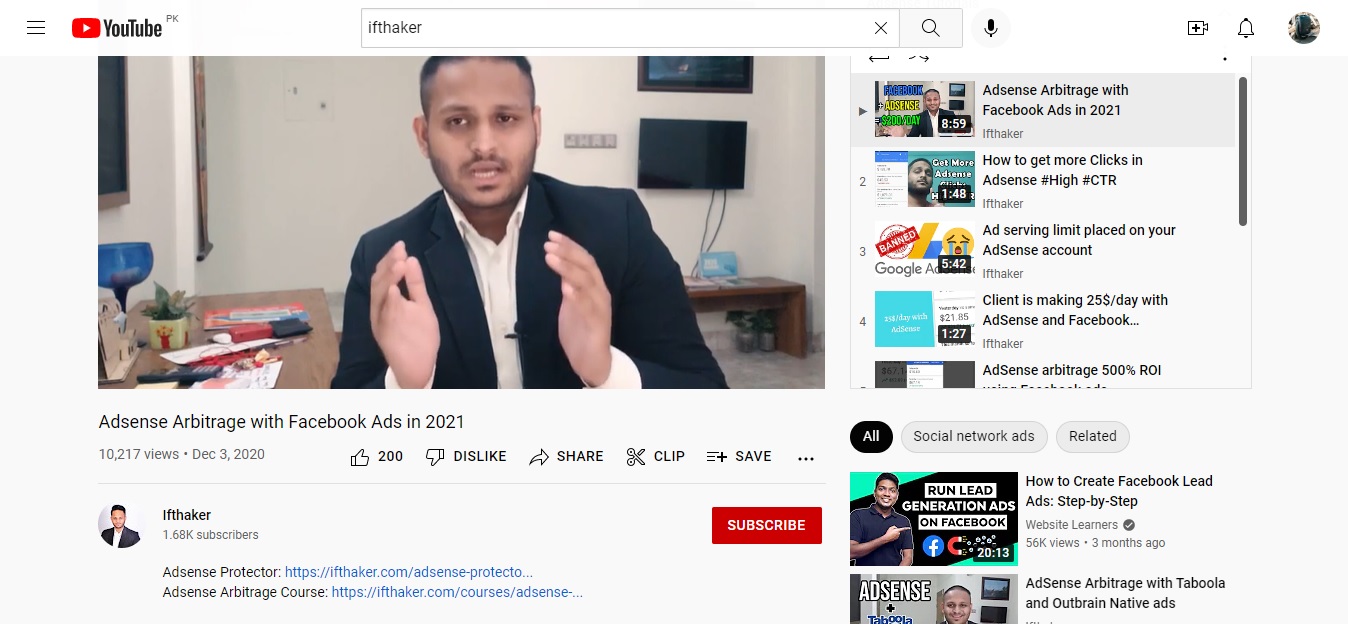 Read our Full Guide on AdSense Arbitrage using Social Media Traffic
Solution of Google AdSense Scraped Content Issue
Before you try to fix the Google AdSense scraped content issue, you need to understand what this problem is all about.
Scraped content is any piece of content that has been posted elsewhere on the internet. Scraped content can be of various types, including text, images, video, audio, and even comments.
Avoid short and petit blogs
The first thing you need to know about scraped content is that it is a violation of the Google AdSense policy. To resolve this issue, you must make sure that you don't duplicate other content. Rather, focus on the interests of your visitors and produce unique content.
Creating unique content is easy to do, and the best way to avoid scraping the contents of others' websites is to write original content.
It is not necessary to create a long blog that is filled with thousands of articles; it's just not worth Google's time. You should write at least 30-40 articles, particularly in professional niches.
Unlike articles that have been scraped, original content will have higher search engine rankings. Also, Google will penalize you if you post copied content, so make sure you create unique content.
Avoid copyright infringement
There are several ways to avoid copyright infringement when scraping content for use with Google AdSense. The best way to avoid infringement is to understand exactly what content is scraped and why it is important to make sure that you do not infringe the copyright of the content.
In addition, novice bloggers should understand how to detect when they are scraping content. The first step is to check access logs to ensure that no one is using your content. The next step is to block the scraper's IP address from your site's root access file.
This will prevent them from scraping your content and make it impossible for them to use your content without proper attribution.
Machine-generated content does not represent new information to search engines and readers. As a result, it lacks readability. Scraping content should not be done on a low-ranking site. Even if the scraper posts original content, Google may flag the post as an original by mistake. This can happen if Google catches the scraped version before you post it.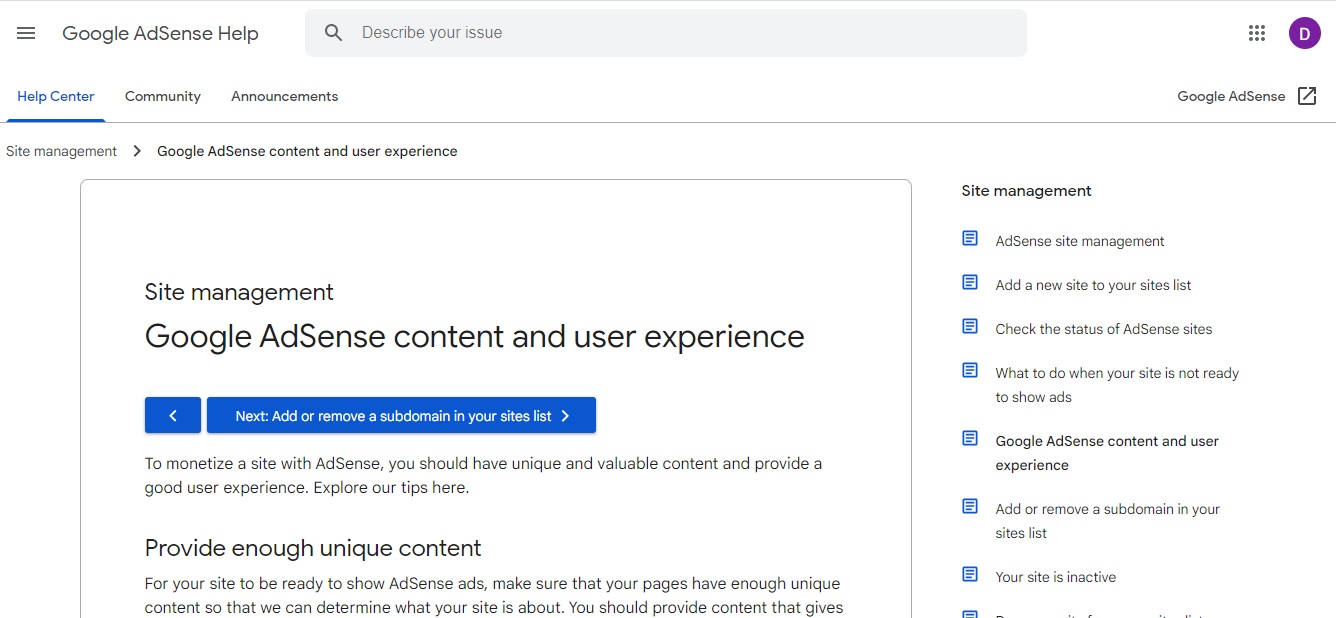 Speed up Google AdSense indexing
There are a few ways to speed up Google AdSense indexing for scrapes content. Fortunately, you don't need to have all of the resources on your website at once.
By using different tools, you can tell Google to ignore all URLs that contain a particular string. This helps Google spend its crawl budget only on pages that matter. Unfortunately, scraping will still affect your backlinks report and your overall AdSense indexing.
There are also plugins to improve the speed of Google indexing for new posts on your sites. You can also submit sitemap of your website to Google Search Console which will help in automatically indexing all the posts on your site and thus showing AdSense ads faster.
This can also prevent you from scraped content issue in many cases.
Also read out our articles on What Should You Do If You are Banned from Adsense.
Watch our Video on "How to fix Adsense Ad limit or invalid click issue? Working Solution"